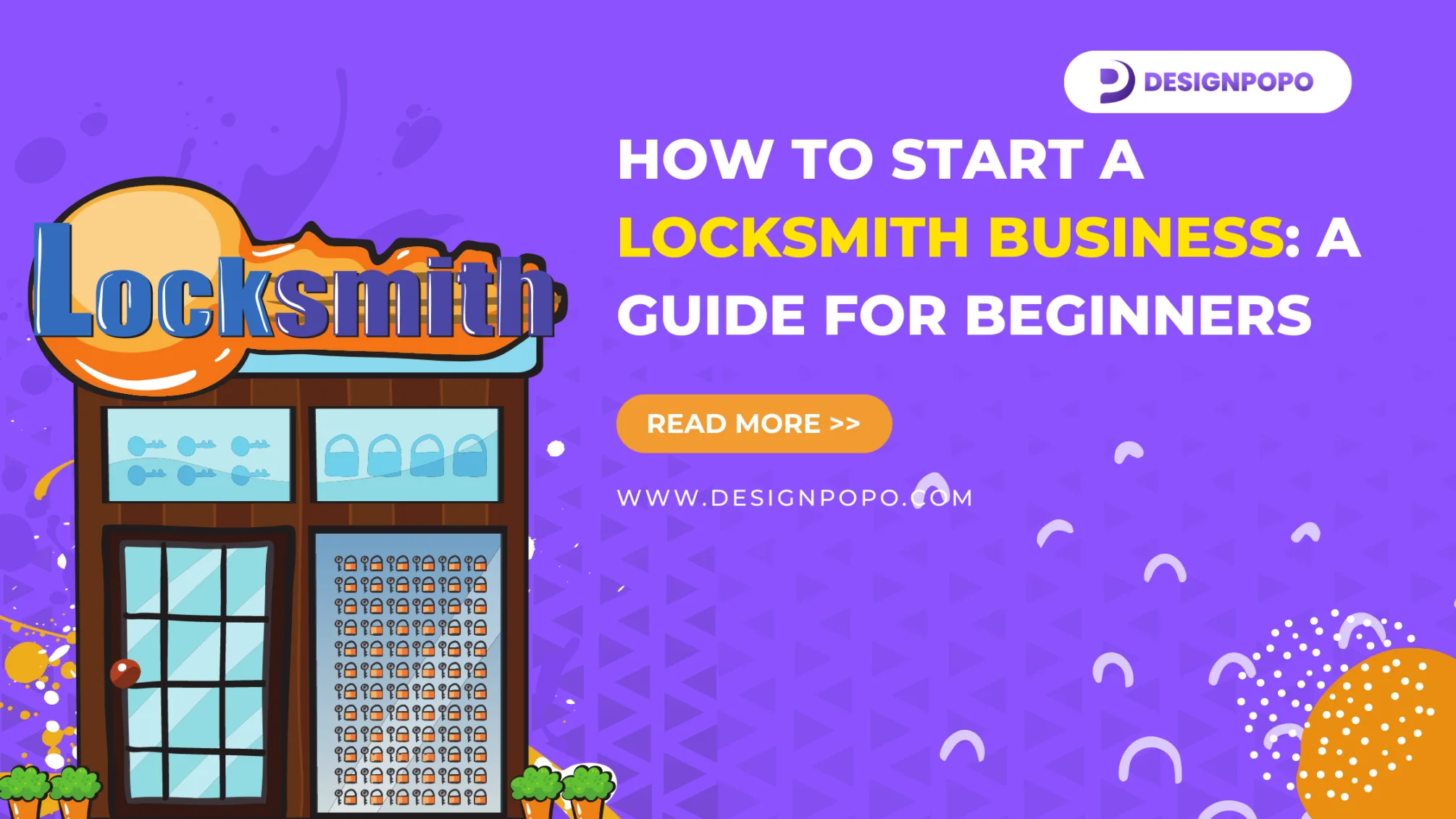 How to start a locksmith business – Find yourself bored with nothing to do but have a lot of talent for crafting things? Why not try being a locksmith? It's somewhat of an outdated profession since as people smartify their houses, still, not all of them are willing to do that.
Thanks to that, being a locksmith will most likely remain a valid profession for a long time in the future. In that sense, let's take this opportunity to learn how to start a locksmith business as a beginner.
Read More : How to Start a Laundromat Business with No Money
What being a Locksmith Means
Before we begin how to start a locksmith business guide, it's important to understand what being a locksmith even means.
A locksmith is someone who creates and installs locks for various doors and windows. A locksmith is also known as a "locksmith technician", "locksmith specialist", or simply a "locksmith".
Have a business plan
How to start a locksmith business – Before you even think about opening your own locksmith business, you will have to have a clear business plan. The most important aspect of your business plan is the financial side.
You will need to secure funding for your business in order to start it. You will also need to determine the costs associated with starting and running your business, such as licensing fees, advertising costs, and insurance premiums.
You will need to make a budget for all of the expenses that come with starting a business. Your budget will help you stay financially solvent throughout the first year of operation and is often the clincher in all guides for starting businesses; and this guide on how to start a locksmith business is included.
Get the tools necessary
This step on how to start a locksmith business is pretty self-explanatory. You will need to purchase the necessary tools to get started. Your biggest investment will be the van or truck that you use to travel to your customers.
You will also need to purchase lock-picking tools and any other equipment that is necessary to do your job. Many locksmiths purchase a wide variety of tools, but others specialize in a specific type of lock.
You can purchase most of the tools that you need from a hardware store. You will likely have to spend a significant amount of money on tools when you first start out.
Fortunately, there is a way to save money on your initial investment. You can buy used tools from other locksmiths who are getting out of the business. You may even be able to find a friend who is getting started in the field and purchase their old tools.
Read More : How To Start A Window Manufacturing Business : Step-By-Step
Come up with a name and register your business
The name of your business is incredibly important. Not only will it help people remember your business, but it will also help them associate it with a certain quality. That is why you need to put a lot of thought into naming your business.
Coming up with a name is often the hardest step on how to start a locksmith business as you will want to make sure that the name of your business is easy to remember and easy to spell.
Before you choose a name for your business, you should check to make sure that it isn't already being used.
You can do this by visiting your state's business registration website. You will need to come up with a name, along with a DBA (Doing Business As) if you operate under your own name.
Market your locksmith business
Finally, the last step on how to start a locksmith business after everything is prepared and ready is to market your business. Even if you're an excellent quality locksmith, if people don't know who you are, your business will fail.
The best way to market your new locksmith business is to get your name out into the community. Start by contacting people you know and asking them to spread the word. You should also start a blog on a website and post it on social media.
These are both excellent ways to reach out to potential customers. You should also consider purchasing an advertisement on Google, Facebook, or other websites.
A good way to get customers when you first begin is to offer a discounted rate for new customers.
Conclusion
Read More : How To Start A Teeth Whitening Business : Step-By-Step
And that settles it for this article on how to start a locksmith business for beginners. A locksmith business can be a very profitable one. There is always a need for people who can repair broken locks and create new keys.
If you enjoy working with your hands and dealing with people, being a locksmith is a great career choice. With the right business plan and careful marketing, you can make a lot of money while working for yourself.