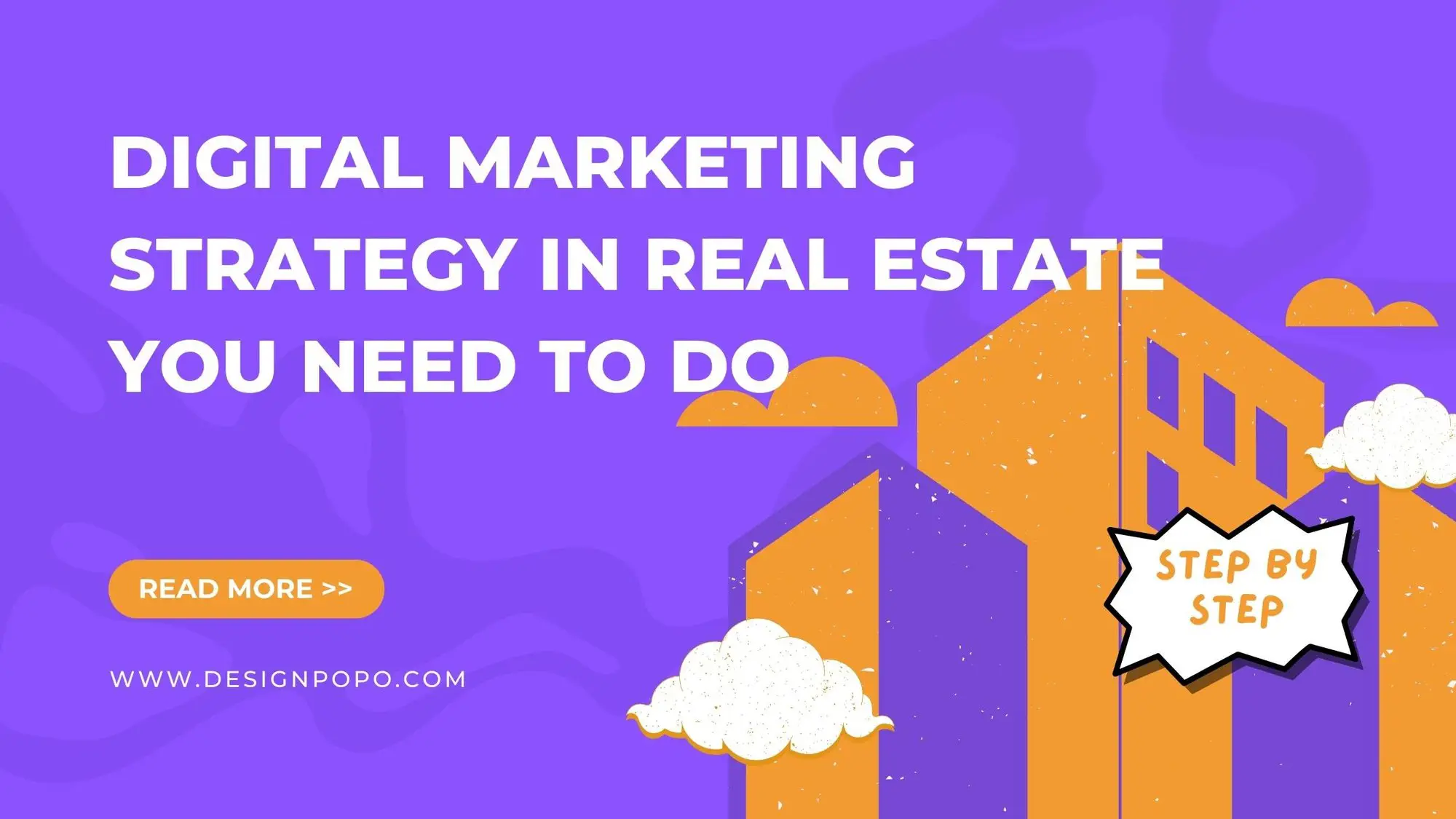 Digital marketing strategy in real estate – has a lucrative business that highly competitive. Make sure you're doing everything to maximize your profits and grow your business. Because we must facing the millions of changing everyday.
You need a solid digital marketing strategy that will help you achieve your goals, but where do you start? In this post we'll cover the key components of an effective digital marketing strategy in real estate.
Showcase Your Listings
When it comes to digital marketing strategy in real estate, the more you showcase your listings, the better. It's important that potential buyers know what they're getting into and what they can expect when they work with you.
You can include images of your current listings on your website by using Google My Business, which is a free service that allows you to claim and manage local business listings with Google Maps. This will help people find out more information about your business, including testimonials from previous clients. There are also several social media platforms where you can share these pictures as well; for example Facebook, Instagram, Twitter, Pinterest and LinkedIn. You might want to consider creating accounts for these sites even if you don't think anyone will use them because it's free!
With this kind of showcase you can build your brand awareness free time, free fee and it will help you to find more customers. And keep contact with your customers, invite them to join in your promotions and campaigns on your showcase.
Follow Up Your Lead.
After you have generated leads, the next step is to follow up. The best way to do this is by using a CRM (customer relationship management) tool. Set up a drip campaigns, which is a series of emails in the forms like newsletter or other marketing materials. Setting it with sending at specific intervals.
Send them more information on what they were originally interested in as well as new opportunities later by using CRM. CRM will set up automatic emails based on when someone has requested information from you.
This will help nurture relationships with potential buyers who may not even know yet that they want what you're selling right now–but who may become interested later on down the line!
Leveraging Social Media Platforms.
Utilizing social media platforms for your digital marketing of real estate is the best choice. With any kind of user characteristics from Instagram, Facebook, Twitter, LinkedIn and Pinterest, lend it for your marketing strategy. Learn more about how people enjoy to scroll inside, what is the best topic of content you can make and build it with planning properly.
Running a Google Ads that provides with your social media. Google Ads is paid search campaigns that appear at the top or right side of search engine results page (SERP). For driving traffic to your website and generate the leads, it will be extremely effective if you set it well.
Create A Real Estate Blog.
It's no secret that having a blog can be an effective tool for real estate marketing. A blog allows you to get in front of potential buyers and show off your expertise, while also giving you a way to share helpful content with your audience. This can be especially useful if you want to highlight the different aspects of buying or selling real estate, particularly if you help buyers find their dream home!
However, it can be difficult to keep up with blogging when there are so many other things on your plate. Fortunately, there are some simple steps you can take to make sure that adding a blog is easy:
Create an account on WordPress or Blogger (or another platform). You'll need this so that people can access your website from anywhere in the world. If possible, choose one with robust security features so hackers don't get into it! Write the topics that you can expand into other contents, so you'll get the easiest way to update your blog. Don't forget about SEO optimization either–it's no secret how important keywords are when searching out information online!
Local SEO Is Key.
Local SEO is absolutely critical to increase real estate businesses. Focus on local SEO to find your loyal customers. Local SEO is a way to get in front of people who are looking for a real estate agent in their area. Local agents have the opportunity to rank highly on Google Maps and other search engines with a strong local presence strategy, including:
Having an optimized website and blog
Obtaining reviews from clients
Being active on social media sites like Facebook and Twitter
Run Google Ads & Social Media Ads.
Run Google Ads & Social Media Ads.
Google Ads are a great way to get your message out there, but they're not the only way to do that. Social media ads can also be effective at reaching people who don't know who you are yet and getting them interested in your business!
If you haven't already, create an AdWords account so you can start running ads on Facebook and Instagram. Both platforms offer different ways for businesses to reach their target audience based on location, demographics and interests—so be sure to use all the tools offered by each platform when creating your campaign.
A Strategy Can Help You Grow in A Sensible Way
A strategy is a road map that will help you grow your business in a sensible way. A good strategy can help you focus on what's important, manage your time and team effectively, and grow your brand.
A digital marketing strategy in real estate is one of the most important things for the agents to develop so that they can market themselves as experts in their industry. It helps them focus on what matters most when it comes to marketing themselves or their business, which will ultimately lead them toward greater success in the long term.