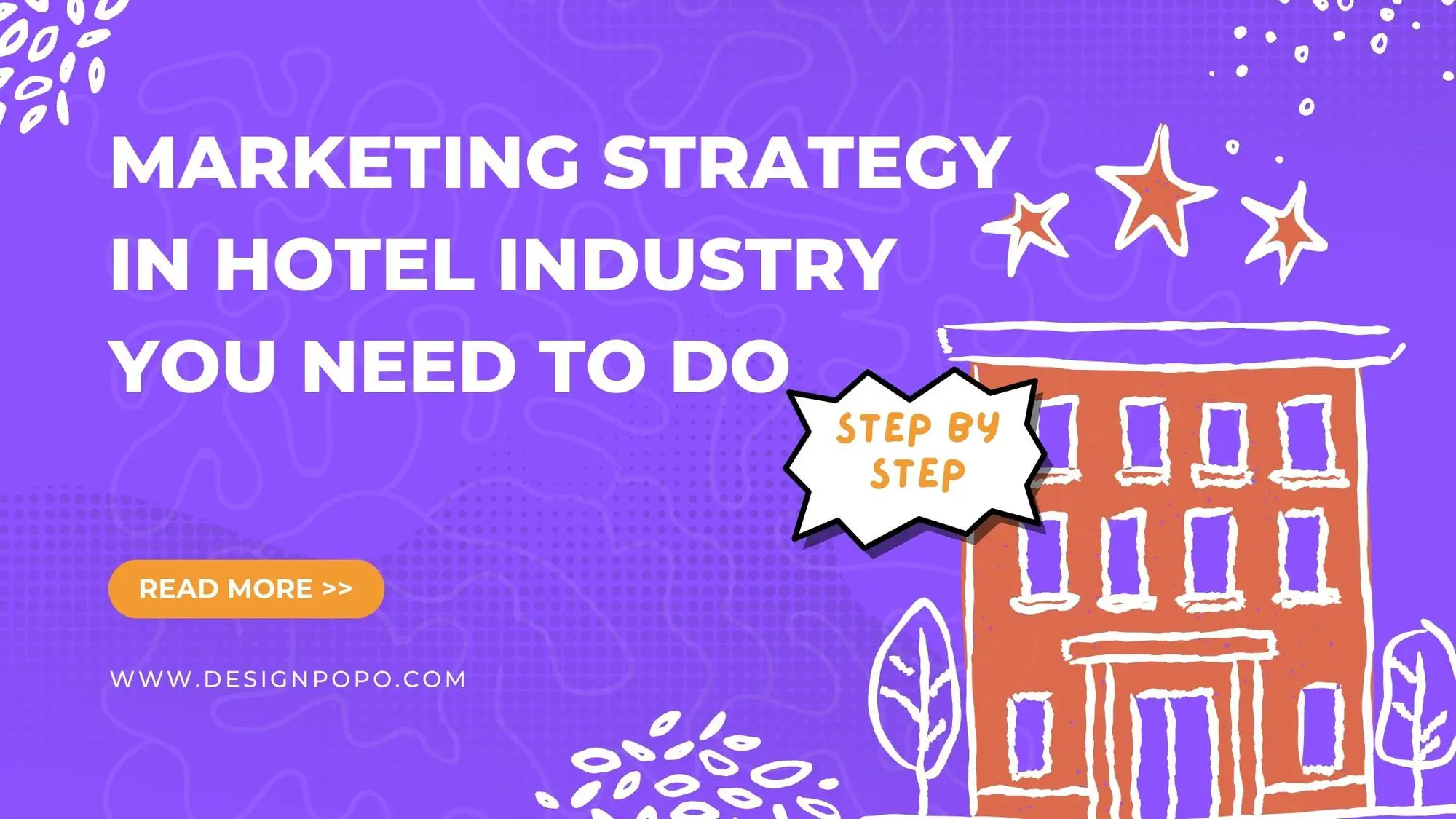 Marketing strategy in the hotel industry can maximize a hotel's revenue. The most important thing is to ensure that people know your hotel. Then, they can also understand your hotel's values and unique sales. The information below will lead you to understand hotel marketing strategy and how to apply it effectively.
What is Marketing Strategy in Hotel Industry?
A hotel marketing strategy is a variety of techniques that a hotel uses to promote its services and facilities. Hotels often apply marketing strategies to get a positive impression on their target audiences. Its highest achievement is to make the hotel more appealing and attract as many guests as possible.
In terms of online marketing strategy, hotels use online tools and media to promote their services and facilities to attract more guests. They can create an official website, social media account, email marketing, YouTube channel, and many more.
What is the Importance of Marketing Strategy in the Hotel Industry?
With the tight competition in the hotel and hospitality industry, setting a powerful and effective marketing strategy is crucial. As a hotel owner, you should ensure that the marketing strategy can attract more people to see your hotel than other hotels.
It is also an opportunity to introduce and promote the hotel's unique features, highlights, and property and make it stand out compared to other hotels. The marketing should also explain guests' benefits from staying in your hotel. An effective marketing strategy leads to higher people awareness, booking lists, and revenue.
How to Apply Marketing Strategy in Hotel Industry?
There are so many ways to apply marketing strategy in the hotel industry. The marketing strategy ideas for the hotel industry below will help you. The ideas may boost people's awareness, booking lists, and potential guests who come to your hotel.
Following the Latest Condition
The first marketing strategy you can apply in your hotel is by following the latest condition. For example, during the Covid-19 pandemic, people care about healthy protocols and safety procedures when they want to go anywhere, including staying at a hotel.
Improve your hotel with all healthy protocols and safety procedures guests want. Then, explain to them that your hotel is safe and following all the healthy protocols and procedures for the Covid-19 pandemic. For example, ensure that hand sanitisers are available in all strategic spots, such as in the entrance, toilets, and every room.
Promoting Leisure Trips
Adding a specific service and facility is also an effective strategy to attract people to be your potential guests. For example, instead of offering a hotel room, you can explain to the potential guests that you have leisure trips. Explain the packages and the extra facilities and services they get when taking them. This marketing strategy attracts couples, families, small groups, and others.
Focus on Local Travelers
During the Covid-19 pandemic, most countries restrict foreign people from coming. Indeed, it affects the number of booking lists of most hotels. You should shift the hotel's focus from serving international to local guests. Create interesting packages for local guests so they want to try to book a room at your hotel.
Apply VR Technology
Upgrading the hotel's technology is also powerful enough to boost sales and awareness. Imagine if your hotel has VR technology that allows potential guests to explore the rooms virtually. Indeed, more people will attract to trying to use VR technology. Some of them can be your new guests.
What is the Role of the Internet to Help Marketing Strategy in the Hotel Industry?
The Internet has a significant role in helping hotel marketing strategies. It boosts the hotel's popularity and even easier and faster booking lists. Hotels can even get more potential guests worldwide because of the internet.
Social Media Advertising
Social media advertising is one of the most powerful marketing strategies hotel and hospitality industry can use. Hotels can create an official social media account and update anything their audience needs there.
The team can upload photos, videos, websites, and many more to communicate with its audience. All social media platforms are also ready with advertising service that helps you gain a specific target audience based on various specifications. As a result, you can get more target audiences easier and faster.
Search Engine Advertising
Nowadays, people love to find anything they need online through the search engine. They only have to enter specific keywords on the search engine box and find it. Hotel owners should use this opportunity to promote and introduce their services and facilities.
As a hotel owner, you can hire an SEO specialist to boost the position of your website to the first page or position on the search engine. This strategy helps to boost traffic to come to your website. The more potential traffics comes to your website, the higher the opportunity to book a room at your hotel.
Video Advertising
Audio-visual advertising is also an ideal marketing strategy alternative for hotels. People are often attracted to audio-visual content instead of text content. Ensure that your video advertising is attractive and captivating. Hire a professional videographer if it is necessary to produce high-quality videos that meet informative and entertaining standards. Soon, you can see its positive impact of it.
Conclusion
With the tight competition in the hotel and hospitality industry, you have to be more creative to promote and introduce your services and facilities. You should manage and set the most powerful marketing strategy to boost the hotel's popularity.
The more popular your hotel, the more guests will come. You need to think about the hotel industry's most powerful and effective marketing strategy to reach your goal.
Adding new and unique services and facilities can be an alternative to promoting and introducing your hotel. Shifting the focus from the wider target to the local target is also a good strategy to keep your hotel surviving in a specific condition. An effective marketing strategy will lead to the goals.