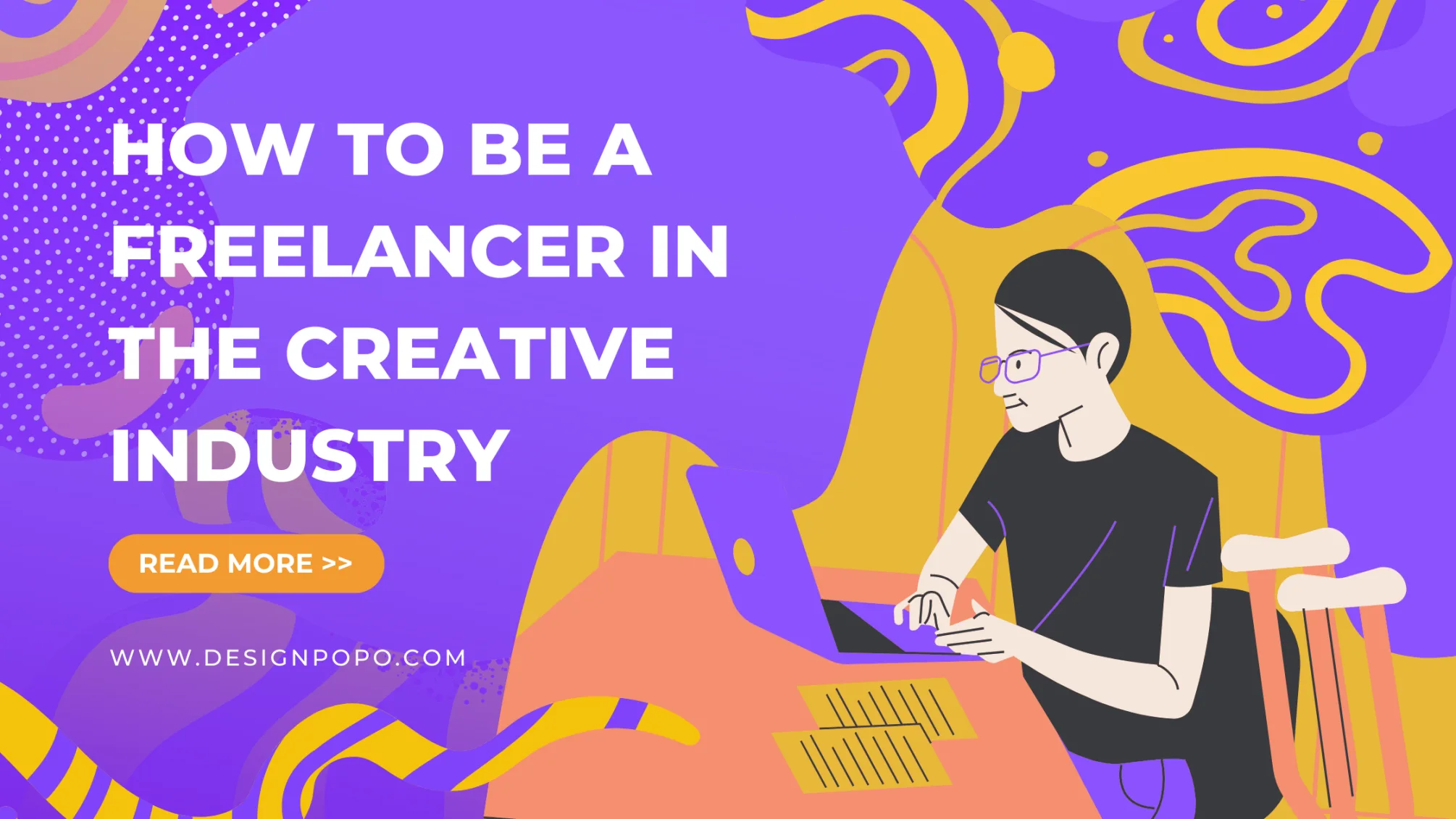 Steps to Be a Successful Freelancer – will explain. This article will discuss how to be a Freelancer in the creative industry. Before going to the subject, we will discuss the meaning of the creative industry and everything related to it.
Everyone must be blessed with their own creativity. However, not all of them can develop this creativity into real work that is useful for other people. Therefore, the creative industry is here to be a place for those who have bright ideas to be able to cultivate their creativity.
One's creativity should be used to create prosperity and create jobs. With human resources that are properly utilized, the creative industry is expected to be able to produce work without exploiting abundant natural resources.
What is the freelancer?
Freelancers are workers who find some projects to get passive income besides their primary job—the creative industry is a place where a lot of freelancers can find. According to the UK DCM Task Force: 1998, the creative industry is an industry originating from the creativity of individuals who are potentially able to create wealth and jobs through the exploitation and generation of the creativity and intellectual property of these individuals.
Types of creative industries
The following are examples of some types of creative industries that you can follow the steps to be a successful freelancer and grow the community's economy. This is also included in the category of creative industry jobs.
Architecture
Architecture is one type of creative industry related to the design of building construction. This creative industry sector produces high-value building and property products
Advertising
Advertising is one type of creative industry that many creative young people are involved in. The advertising industry has a big role to play in helping the nation's economy because it promotes a product and service to a wide audience.
The film, and Photography
This field is included in the creative industry category because the process in film or photography production starts from gathering ideas and creativity
Crafting
Craft is one type of creative industry that has become a culture of the society in each region. The production process in producing handicrafts is supported by various raw materials found in the surrounding environment, such as bamboo, wood, clay, stone, metal, and others.
Art and culture
The art and culture market is one type of creative industry that accommodates art activists and artists who produce their works through cultural backgrounds and qualified creativity. The art and the cultural market produce many works that convey emotional messages that are close to the community.
Those are some examples of creative industries, and careers in creative industries are also quite promising.
The Benefits of the Creative Industry
Steps to Be Successful Freelancer must ready works in the creative industry. The creative sector is one field that supports the country's economy. The creative industry's main benefit is fostering creativity and innovation from the community. Creative sectors will be carried out well if many human resources support them with a productive working age.
Creative industries can also open up various job opportunities. There are many jobs in the creative industry. Later we will discuss how to be freelance in the creative industry. Creative industries are developed without having to reduce natural resources which are decreasing day by day
Steps to Be a Successful Freelancer at Creative Industry
Nowadays, finish the steps to be a successful freelancer is in great demand by many people. Not only those who have just graduated from college but many employees who previously worked in offices decided to become freelancers.
Although it looks more fun and has flexible working hours, being a freelancer is also not as easy as one might think. You have to set your own rhythm and work targets because this affects how much you earn.
These are some steps how to be a Freelancer in the creative industry that you can do in order to be successful and get lots of clients
Step 1, Build Personal Branding
First steps to be a successful freelancer is you have to build personal branding. Why so? Because as a freelancer, you will work and look for clients individually, therefore you must be able to market yourself well. By building good personal branding, clients will certainly trust you and your expertise more. You can do personal branding yourself by displaying your works on various social media platforms. In addition, you can also create content related to the things you do. Thus, potential clients will see you as a quality freelancer and will not hesitate to work with you.
Step 2, Work Well and according to the Deadline
When you are given a job by a client, make sure you do it as diligently as possible. Usually, the problem that is often faced by a freelancer, is laziness which makes a person procrastinate. Why so? Because freelance is a flexible job that can be done anywhere and anytime.
In order for work to be effective and efficient. You have to control that feeling of laziness so that you can complete the work properly and on time according to the deadline. Deadlines are your responsibility. When you can complete the job well within the deadline, the client will consider you someone who is responsible and reliable. When the client already believes in the quality of your work, surely you can finish steps to be a successful freelancer with loyal clients.
Step 3, Set Wages That Match Your Job
To determine steps to be a successful freelancer, try to find out first, how much wages are given to people who are also freelancers like you. After that, compare it with the wages offered by your prospective clients.
By comparing, you will know whether the wages you charge are too small or too big. You also have to make sure that the wages set are in accordance with the quality you provide. After getting wages, don't forget to arrange them well for future provisions.
Step 4, Update with the industry you are in
Even if you are already good at it, the key of steps to be a successful freelancer is continue to be thirsty for knowledge and always learn new things. One of the things you can do is to update the latest information and knowledge in the industry you are in. By knowing the trends that are developing in society, you will be able to provide more relevant results for your clients. This method will be successful in making clients fall in love because you are able to offer them something unique and up-to-date.
Step 5, Do what you love and make yourself always passionate
This is the most important thing. When deciding to become a freelancer, make sure you are in the field that you like, so you don't get bored easily and can work with your heart.
Not only that, you also have to make sure that the field will keep you learning new things. That way, in the future you will remain enthusiastic even though you experience difficulties when working on it. Those are the steps on how to be a Freelancer that you can take. Hopefully, this article is useful. Good luck being a freelancer in creative industry companies.