Real Estate Canva Templates
Ultimate Big Bundle Real Estate Template, Canva Template, Real Estate Agent, Realtor Branding, Realtor Template, Canva Real Estate, Real Estate Canva, Realtor Checklist, Real Estate Social Media, Real Estate Instagram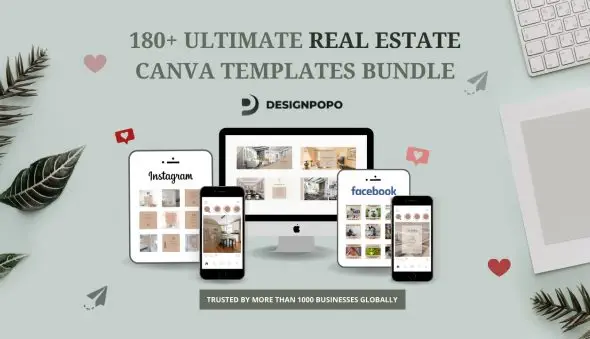 What Is
Real Estate Canva Templates?
This ultimate real estate marketing and branding bundle is what you need to update your old-fashioned online presence.
The bundled price for these templates is $300, making it a 80% savings off the retail prices!
Canva is a free design app that makes it easy to customize templates. It has text options, fonts, icons and logo templates. You can edit, download your work, or print immediately!
WHAT IS INCLUDED
in Canva templates for Real Estate
Realtors, this social media bundle includes all your essential needs to make sure you have a healthy pipeline of leads coming through.
30 templates Instagram Posts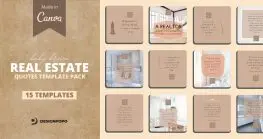 5 templates Facebook headers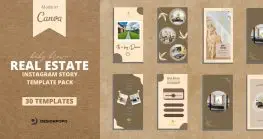 30 templates Instagram stories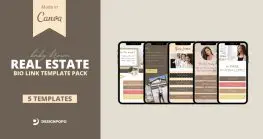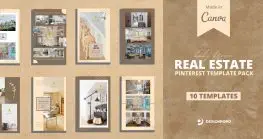 10 templates Pinterest pins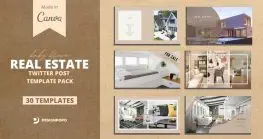 30 templates Twitter posts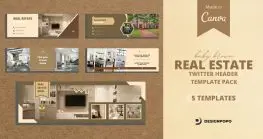 5 templates Twitter headers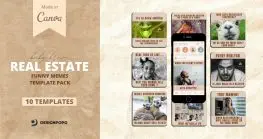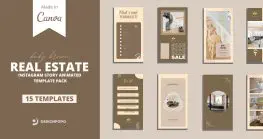 15 templates IG stories animated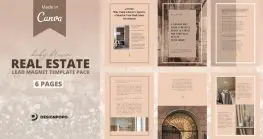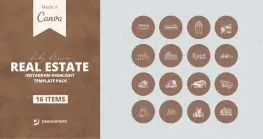 16 items Highlight cover icons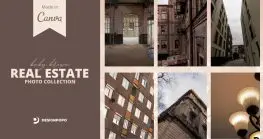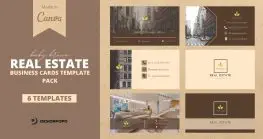 This is a digital download instantly. You will receive a pdf with a link to your Canva template where you can edit anything you want after your purchase.
Please follow the instructions attentively.
Templates can be customized completely.
Just create a FREE Canva account.
Follow the color editing instructions and text instructions and add your own pictures, etc.
Canva has an easy-to-use interface to drag and drop.
Please note – this is a DIGITAL DOWNLOAD and therefore you will not receive any physical item.
You can use the templates only for your business
If you like it, Come back and leave a REVIEW! I'd appreciate that really:)
Earrings are essentially worn in the ear lobe, but in recent times, the trend is to woman's domain, men too have again taken to wearing earrings, like their ancestors.
No exchanges or refunds will be made due to the digital nature of this product.
This templates are for personal use are created and it is prohibited that these digital templates are shared or resold.
By purchasing this file, you accept the terms and conditions.
If you have any questions or require further support, please contact US.
We're always looking forward to helping!
contact@designpopo.com
Where can I find help to edit the TEMPLATES in CANVA?
A PDF with written instructions and a link to a recorded video with your downloads are available upon purchase.
How do I receive my DOWNLOADS after the purchase?
All the products can be downloaded immediately. That means your template is instantly available if you pay with a PayPal account or a credit/debit card.
What do I need to edit the templates?
None! To edit these templates you do not need any special software. A free version of Canva is the one you needed. Register for a free account is easy and you're ready to edit online.
Do you offer custom templates?
We are open for that. Send email to us contact@designpopo.com
Can I share the templates to other real estate agents or other people?
No, these templates only for personal use. You cannot share any of these digital files or claim to own their designs or redistribute them (including but not limited to Etsy, Ebay or any general or graphic design store).
How easy I can use the templates?
It's easy, you only need free Canva account, and edit the template with your colors, images, font style, size, etc.
WHAT CAN I EDIT WITHIN YOUR TEMPLATES?
You can change and insert your own images

You can edit the text and font style

You can change the colors of the elements

You can add and delete elements
DO YOU PROVIDE THE FONTS NEEDED FOR THE TEMPLATES?
The free version of Canva is available for most fonts used in my designs. You'll find many fonts within the download template if the font I used isn't available. I give the exact font/s used by the free font website template links. I can not distribute the font file myself due to the copyright of the font and its designers.
The designs created by DesignPopo are for business use by real estate agents.
All templates are editable in Canva.
Each product sold in DesignPopo Shop is copyrighted by DesignPopo and all credit must be attributed appropriately.
Permitted standard uses include changing the template in any way for use in creating products for your personal business.
In accordance with standard license prohibitions, you may not resell, redistribute or share these templates in whole or in part for any reason; claim these designs as your own; or sell any design digital or printed on any online store.
DesignPopo will not be held responsible for any printing errors.
By purchasing any file from DesignPopo