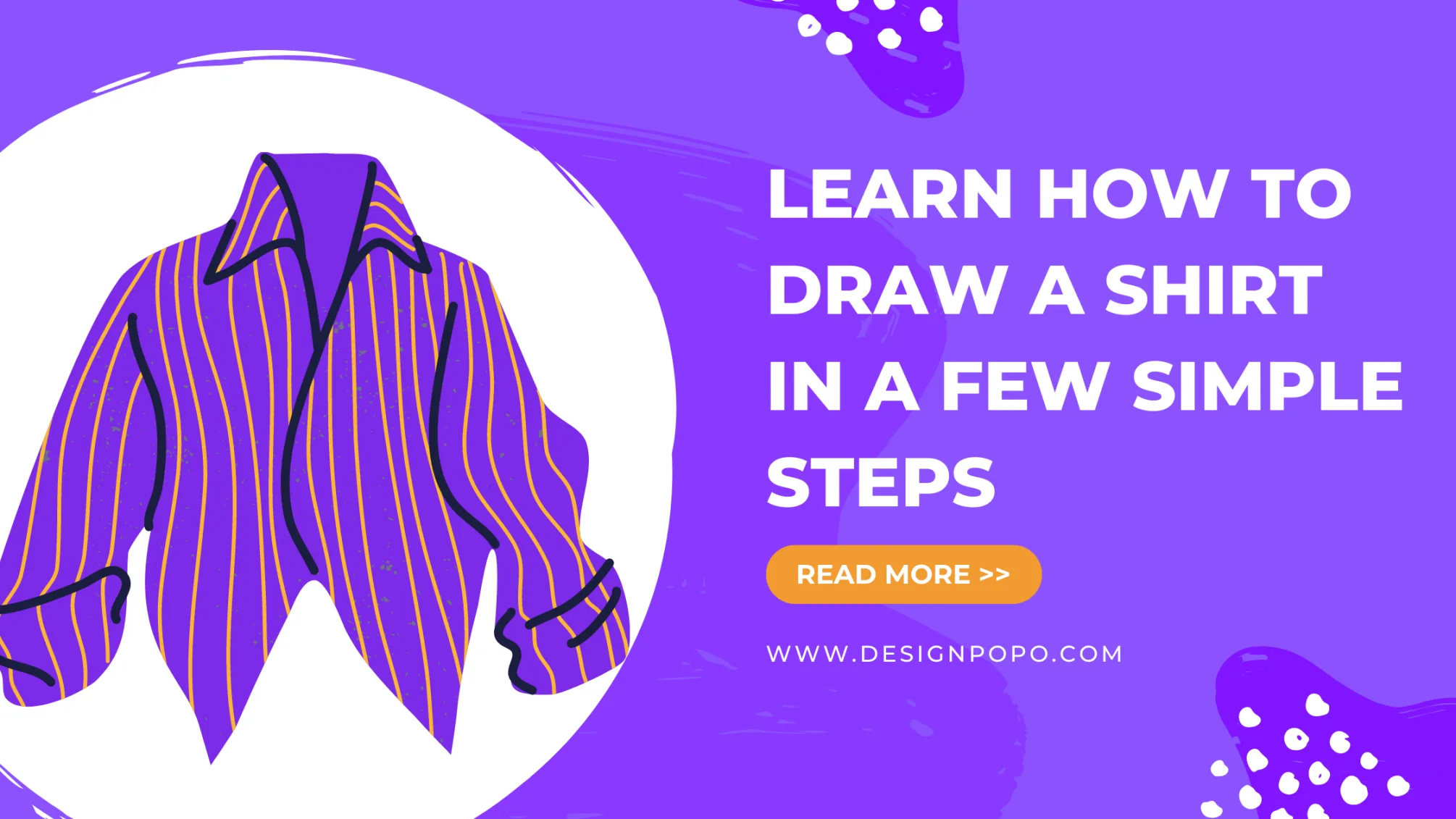 How to Draw a Shirt – You should learn how to draw a shirt if you want to improve your drawing skills. If you are learning how to draw, you should know how to draw a wide range of things. Clothing is one of the most crucial things you need to learn how to draw.
Out of the many different types of clothing, you can find out there, a shirt is one of the easiest for you to draw. Even if you are a beginner at drawing, you will be able to create a cool shirt without any problem at all.
Since a shirt is a very popular piece of clothing, you should consider learning the design of how to draw a shirt. And luckily for you, we are going to give you simple step-by-step instructions that will help you draw a flawless shirt. So, here are the steps you need to take to draw a lovely shirt.
1. Start with the Collar of the Shirt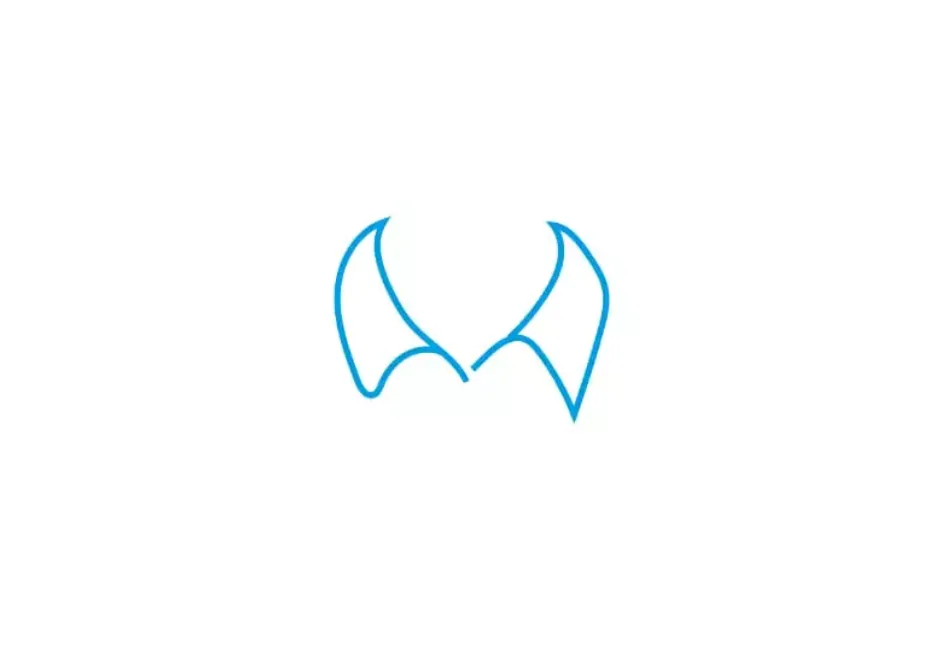 The first thing you need to draw for your shirt is the collar. Drawing a shirt collar can be quite tricky, which is why you also need to learn how to draw a shirt collar first. When you are drawing a collar, make sure that you make it as simple as possible. That way, you will have a great drawing base for you to start on.
2. Draw the Front Part of the Shirt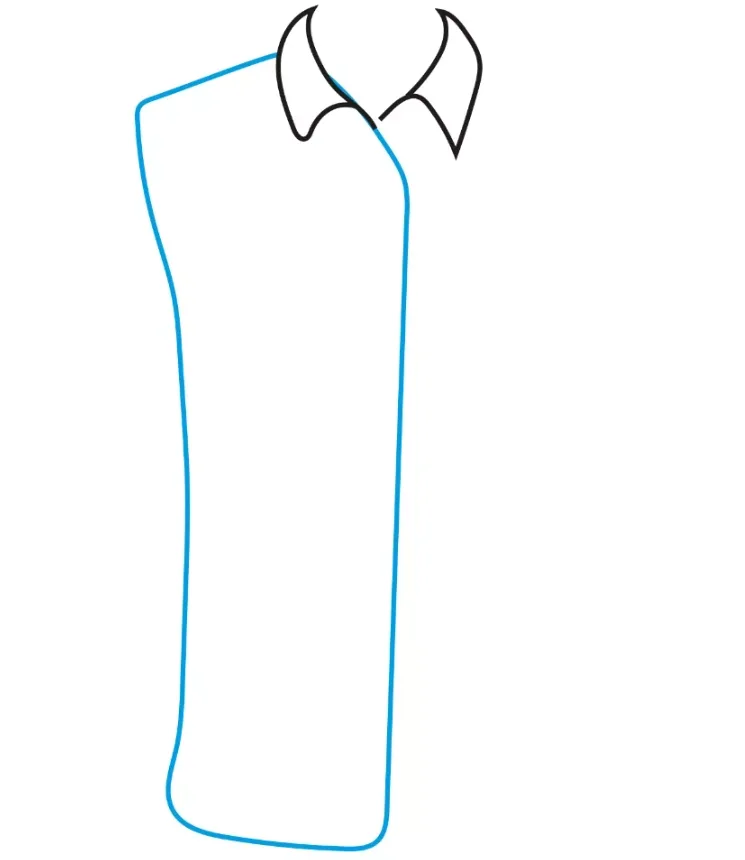 Next, you are going to want to draw the front part of your shirt. You can do this by adding a couple of lines to create the left side of the shirt. Make sure that you make the shoulder as well as the flank lines properly. You can do this by making sure that your drawing is somewhat proportional, which is going to make it look more realistic.
3. Draw the Other Side of the Shirt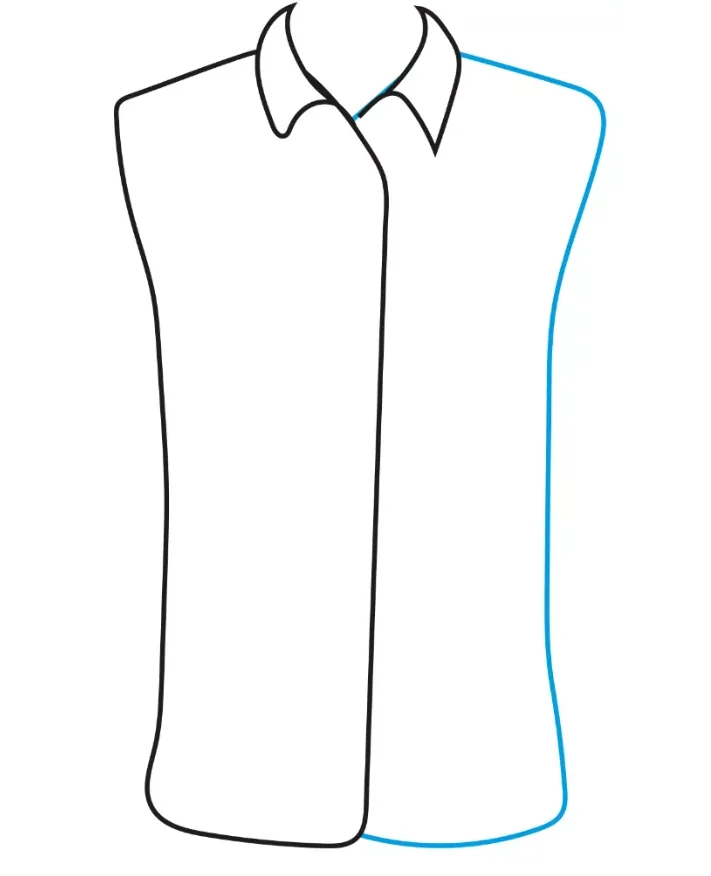 Once you have done creating one side of the shirt, you can go ahead and draw the other side of the shirt. This is a very important step on how to draw a shirt. Why? Well, simply because you should try as best as you can to keep everything almost symmetrical. 
4. Add the Sleeves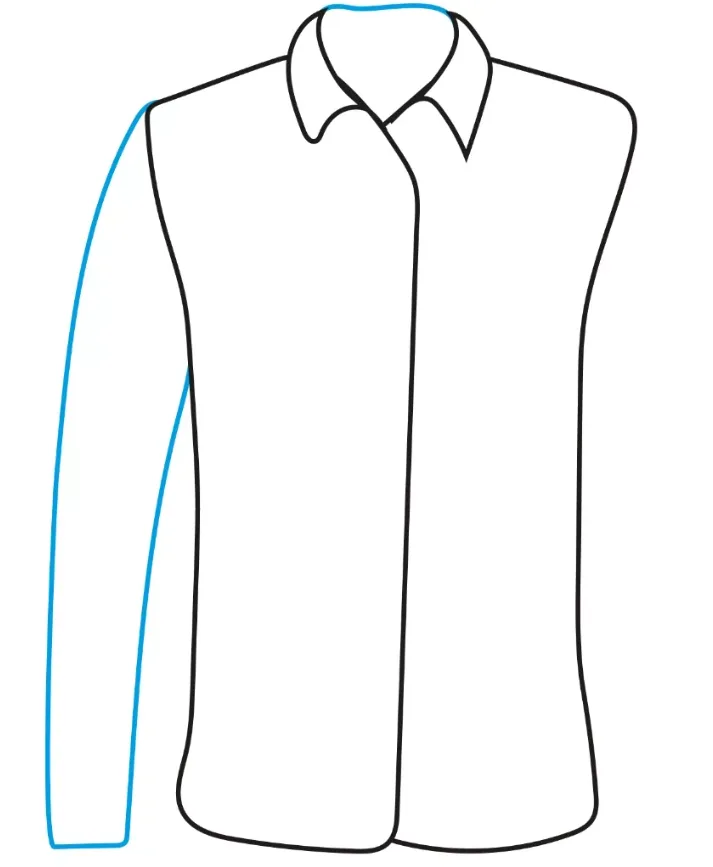 The next step is to add the sleeves of the shirt. You can start by drawing one sleeve before you continue to the next. One detail that you should add is a horizontal line on the back of the collar.
5. Add Some Pockets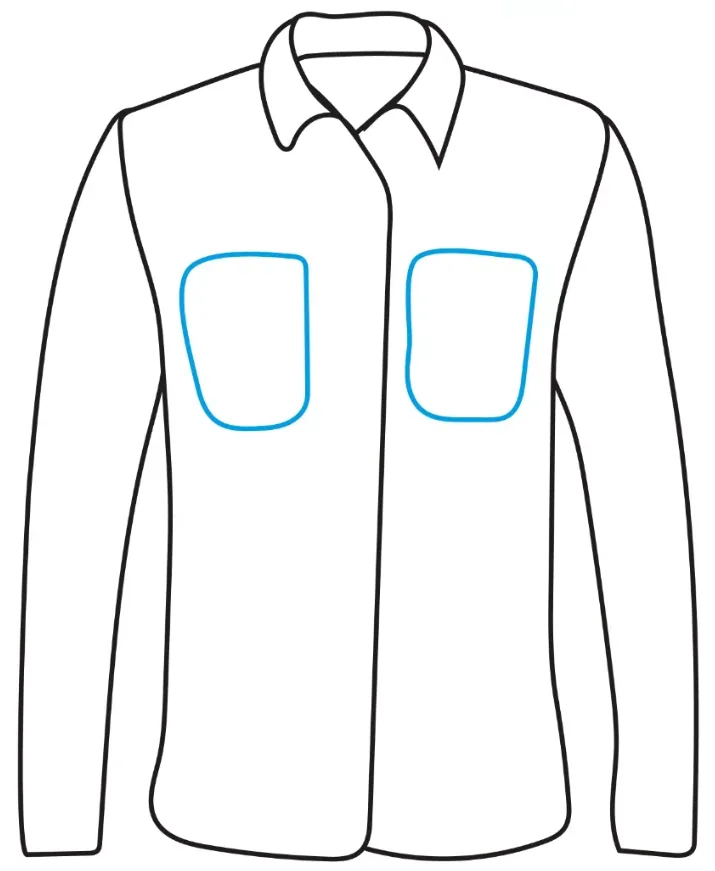 This step is optional, which means you can either follow it or not. Depending on the design of your shirt, you can decide whether or not to add pockets to your shirt. Chest pockets can add great details to your shirt, which is why we recommend you draw them.
6. Add Buttons and Other Details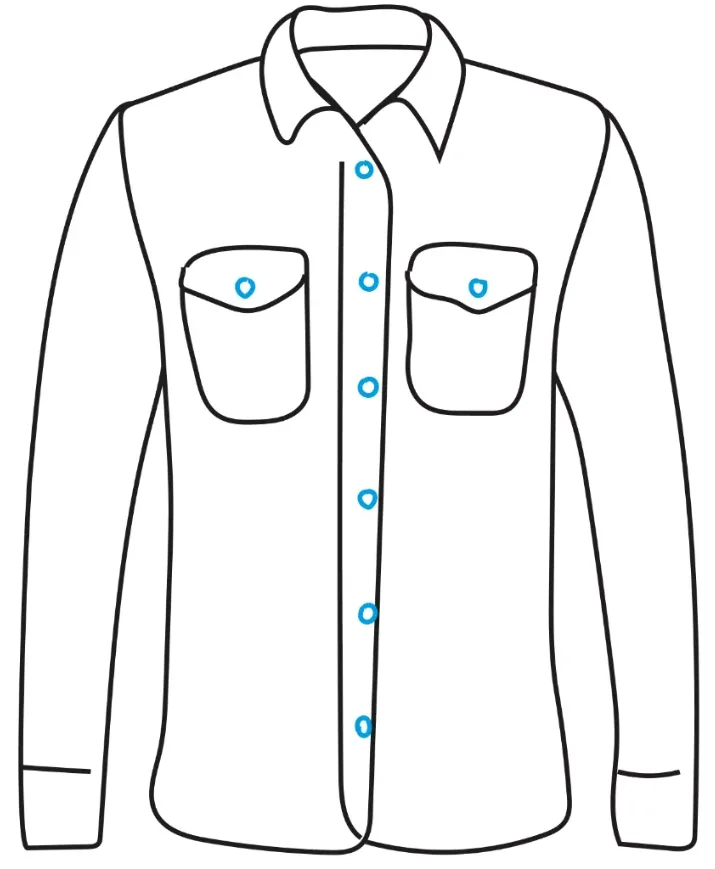 Before you learn how to draw a shirt on a person, you should know how to add the last details to your shirt. You can do this by adding buttons and other components to the shirt. Some things you can add include shirt lines and many more.
7. Color Your Shirt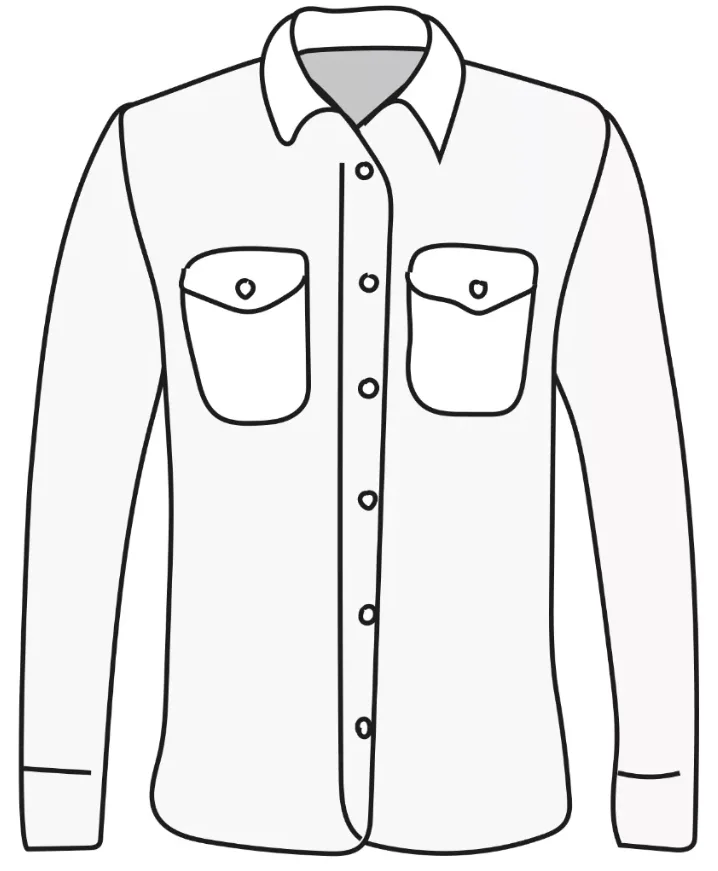 The last step is to color the shirt that you have made. And that is all you should know about how to draw a shirt.
Even if the steps are simple, you must give underlines at some points. Because these steps are not only about how to draw a shirt, but you can pay attention to every action that better if you start to draw on the accessible object than you finish it with colouring all over things.