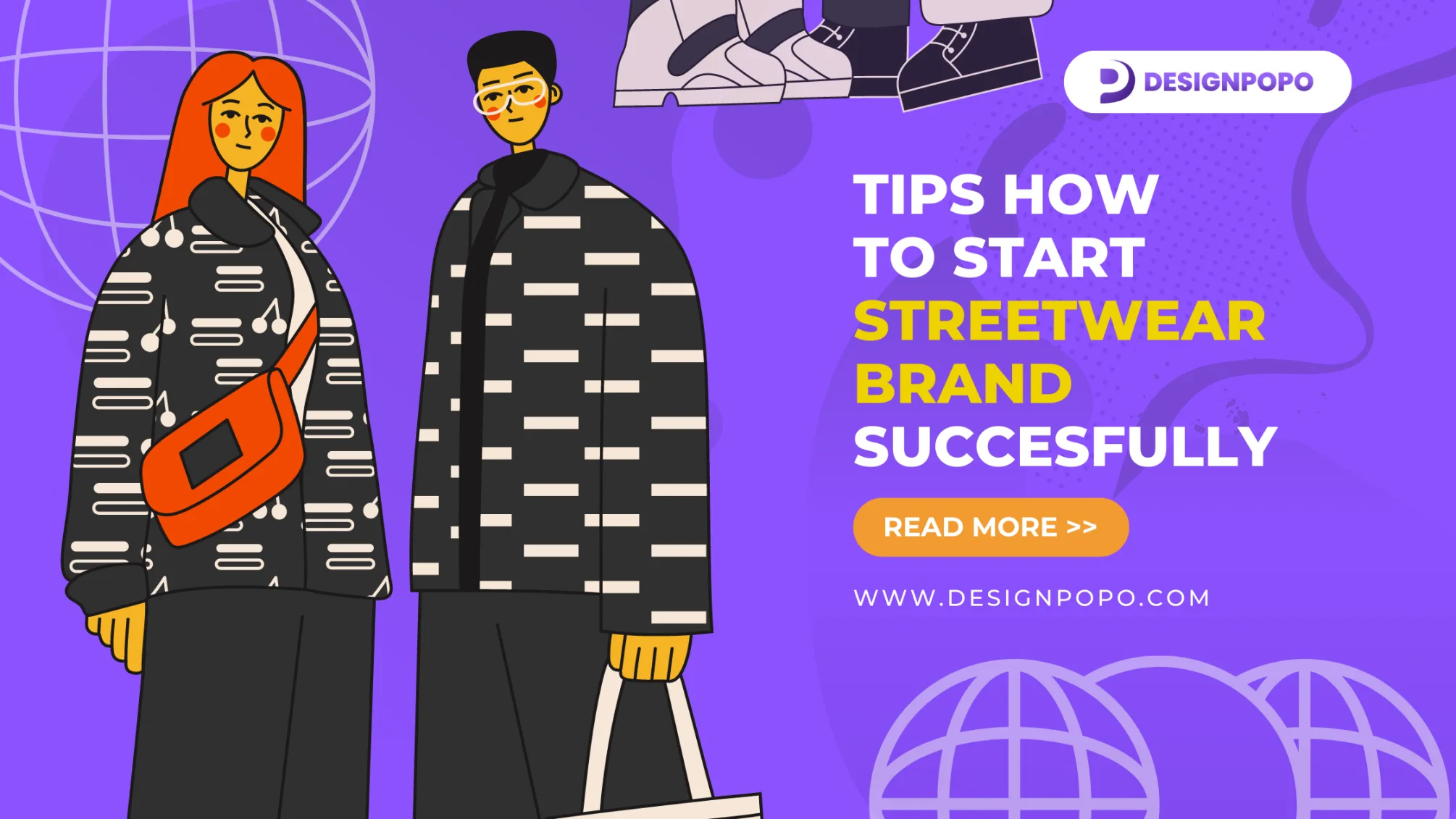 How to start streetwear brand – Streetwear is the defining fashion of the early 2020s. Since Its inception in the 1990s through skate culture and mixed with African American Hip Hop influences, the streetwear style is worn by people around the world to flex or to relax.
This opens the market to aspiring entrepreneurs who are looking to either monetize the brand such as recording artists, YouTubers, and others – but also for people who just see the market as it is: opportunity.
Here, we will talk about how to be successful in the streetwear business and know more about how to start streetwear brand successfully.
Read More : How to Start a Glitter Business: Everything You Need to Know
Pros of Starting a Streetwear brand
There are definite pros to opening a streetwear brand.
1. Streetwear Apparel is relatively cheap
Streetwears varies in terms of price point and quality, but most of them were built around 'identity'. It's about the brand and usually not so much about the product. This isn't to say Streetwear is bad, but it's not bespoke.
Thus you can start a streetwear apparel business with a design on a t-shirt. that counts as streetwear apparel, and you only need to print it.
2. Evergreen Market & Drop Culture.
Unlike bespoke clothing, Streetwear is often a part of the growing movement of fast fashion. As with personal branding, people often look for more designs, newer versions, and everything with more intention to express rather than to last.
How to start streetwear brand – This means that even your previous buyer has a high chance to buy another one, to show that they are up to date, and are at the forefront of hype. This is also another factor: the Drop Culture.
The Drop Culture is when a brand only releases a very scarce number of collectible items that then become the subject of hype. The hype creates a growing insatiable demand that drives the price higher.
Read More : 30 Best Instagram Templates Fashionable Kids
Cons of Starting a Streetwear Brand
As with a coin, the pros can also be the cons when learning how to start Streetwear Brand Succesfully:
1. Fast Fashion, Fast Trends
It is a battlefield with a huge percentage of retention rate. Some studies have seen that about 60% of apparel brands don't survive the first year of business. Even if they have good business and sales.
The reason? there are pikes and there are lows. you might think you're the next Supreme, but there are many competitors due to the easy and low barrier of entry. Also, the fast fashion trend can shift quickly.. Your design might be hot now, but can also be replaced fast.
2. Moderate Margin, Fast Pace
The margin for gaining profit in the business of streetwear apparel. in learning how to start streetwear brand, you have to understand this because it might affect your cash flow renting things that supported your business.
How to Name your Brand
As we have known before, streetwear apparels lean more on branding. Either your personal branding merchandise or a certain message your business communicates. How do we express ourselves matters more.
How to start streetwear brand – So, it is important to make a name for your brand, these are some points to make a good streetwear business name:
Communicating consumer's value
Easy and quick to remember & state
Shorter is better
How to Create a Slogan Brand
Slogan brands are brands that became a certain slogan because they are a manifestation of hype or ideas that make people wants to express it in the brand's way. Even some brands have become the definitive word for certain activities or ideas.
So, it is important to also make your brand name and slogan memorable. These are some of the examples:
Apple: Think Different
Nike: Just Do It
Way of Wade: Make Your Way
Conclusion
Read More : 18 Best Instagram Story Templates Beige Fashion
Streetwear apparel is full of challenges, but these are what winners strive for. These challenges can make you learn to be better at cruising the hype world of the Streetwear Apparel Business.
And that's, how to start Streetwear Brand Successfully!