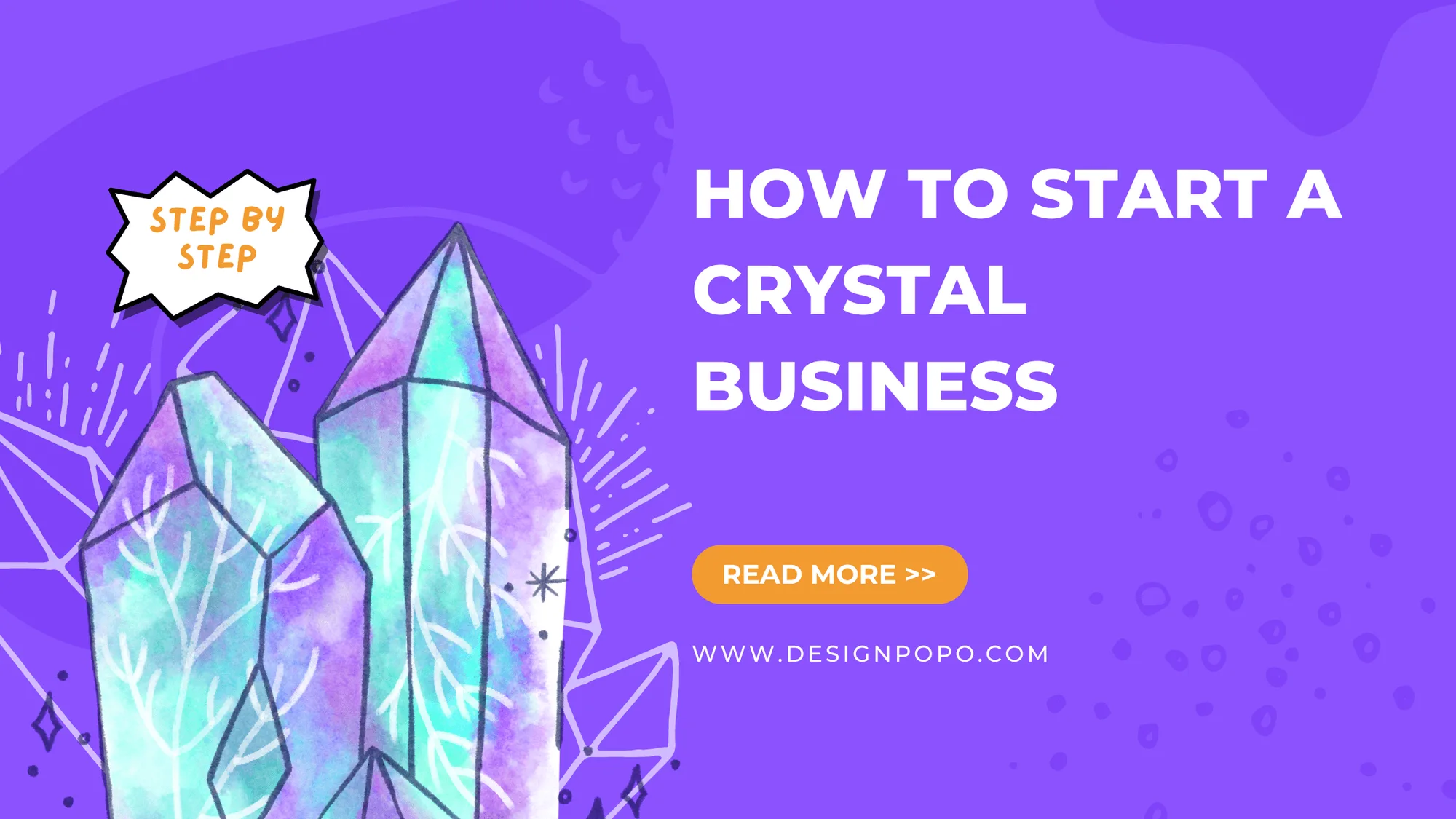 How to start a crystal business – Indeed, the crystal business is starting to take traction in 2022, and there are several good reasons. All those reasons, as well as the how to start a crystal business part of this topic, we're going to cover in today's article. So without further ado, here is a guide on starting a crystal business and everything that entails.
What is a Crystal Business?
A crystal business is any business that sells crystals and other minerals as either novelty items or as part of a healing practice. A crystal business is an online store that sells crystals directly to customers. Crystal businesses can be geared toward general crystals, healing crystals, and/or jewellery. Although the crystals themselves aren't expensive, the wholesale price of crystals can range anywhere from $15 – $100 per pound. This is one reason why many crystal businesses are online only because they need to be able to sell their crystals at a price that makes sense for the customer.
Why You Must Start a Crystal Business
Industry Always Growth
Crystal businesses have been around for decades, and there is no sign of this ever slowing down. There is something about crystals that has always drawn people to them. Whether it be for decorative purposes or healing, crystals are an item that you can pretty much find in any household.
Have Low Barriers To Entry
With the popularity of crystal businesses, you can buy from plenty of wholesale suppliers. These suppliers have websites where you can order crystals by pound.
Very Profitable
Depending on the type of crystals you sell, there are a lot of different price points for them. Because crystals are inexpensive, you can sell them at a very high markup.
It Can Be Done On The Side
Crystal businesses can be done while working a full-time job. Because they are online, you can start and end them when you want. You can also use your computer to work on it, so you don't have to drag yourself away from work.
It's Easy To Start
To start a crystal business, you must find a wholesale supplier and get your items listed online. You can also create your website, but this can be an expensive endeavour.
Require No Investment
One reason that crystal businesses are so popular is that they require no upfront investment. You can find wholesale suppliers that sell crystals for a tiny per pound.
Requirements to Start a Crystal Business
There are four steps you should know to build a crystal business. Here are the steps.
1. Get The Idea Of What Type You Want To Start
This is a significant step. You don't want to do this without knowing what you want to sell. This is why it's essential to do a bit of research first.
2. Have A Website To Sell Your Crystals
To start a crystal business, you will need a website to sell your crystals. If you are on a budget, you can start by selling them on eBay and Amazon.
3. Have A Wholesale Supplier
If you want to start a crystal business, the first thing that you need to do is find a wholesale supplier. This is where you will be purchasing the crystals that you then sell.
4. Offer Some Payment Method Set That Are Easy To Use
If you plan to accept payments online, you must ensure a payment method is set up. You should also get yourself a business bank account so that you can keep everything separate.
How to Start a Crystal Business
If you know how the best preparation to build this business, you will get some benefits in the long term. The right start always gives you better results. And these are the steps about how to start a crystal business.
Find The Best Recommended A Wholesale Supplier
This is the first step in starting a crystal business. You need to find a supplier that sells the type of crystals you want. You can either find one online, or you can approach a business near you.
Create Your Website
Now that you have your crystals, you must set up your website. You can either do this yourself or hire someone else to do it for you.
Start Promote Your Best Crystal
Once you have everything set up, it's time to start marketing your crystals. You can do this in several different ways.
Offer The Price Of Your Crystal
You need to make sure that you price your crystals appropriately. Don't execute the price lower than your profit. Scale the price so that your customer easy to buy.
Warn That Shipping Crystal Is Tricky
Crystal businesses ship crystals. This is where most people fail when starting a crystal business. It can be tricky to ship the crystals without breaking them. Talking to your supplier about the best way to ship them is best.
Conclusion
Overall, crystals have been around for a long time and will continue to be popular as long as people love them. Crystal businesses are a great way to get your foot in this industry. You can either start your online crystal shop, or you can start by selling them at craft shows or farmer's markets. Either way, this industry will only grow, so now is the time to jump into the crystal business. And follow the update of our tips here.