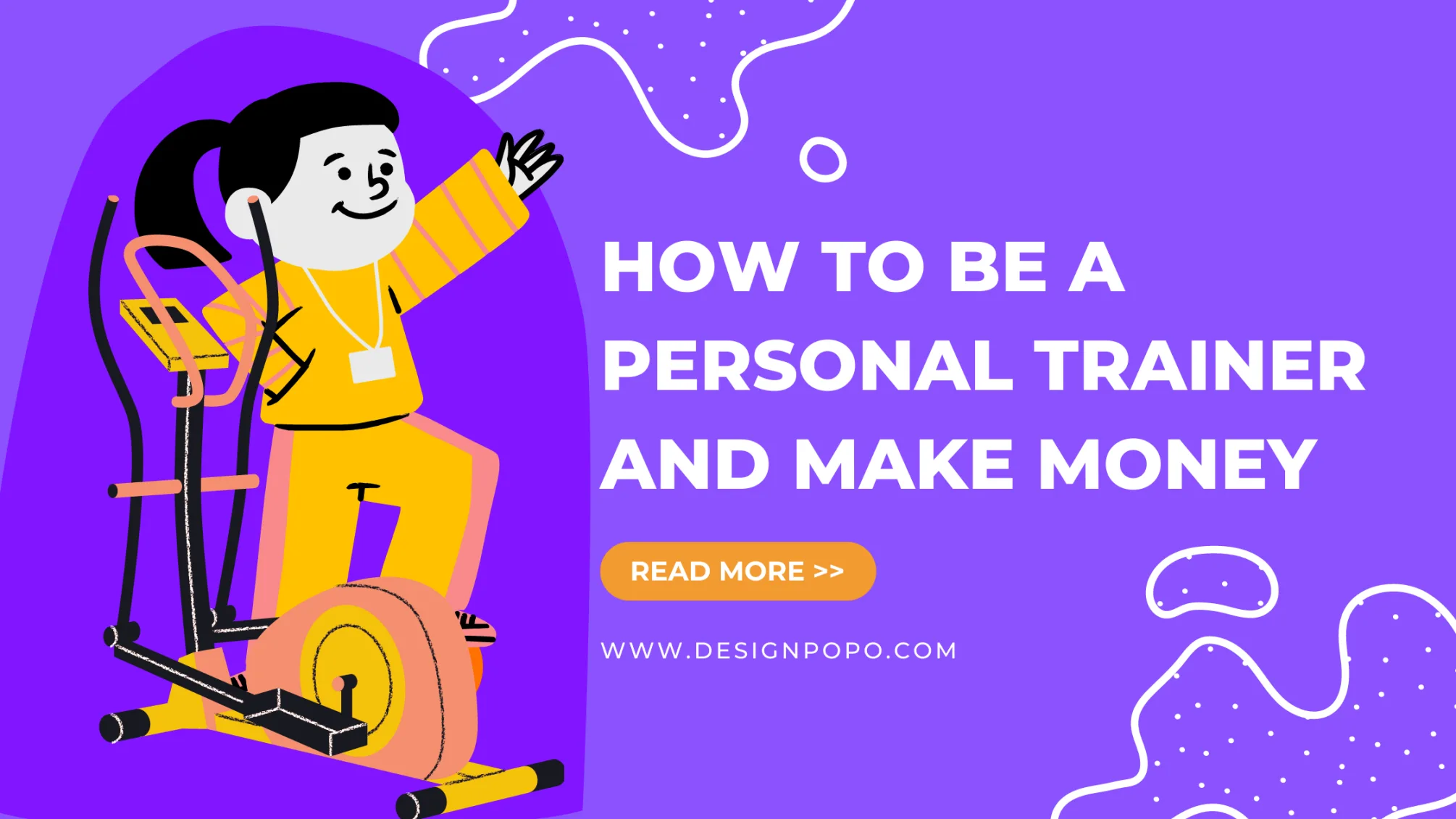 How to be a personal trainer – is one favorite way for those who love training, those who want to get fit, learn about fitness, lose weight, eat a better diet, and more. If we're talking about how to be a personal trainer and make money out of it, you have to come up with a plan. As you know, success in any career requires smart decisions and hard work. Don't worry, we'll walk you through what you need to know to earn a living as a personal trainer.
1. Always start with credentials
If you're confident that fitness is your career choice, you need to get certified. There may not be a law governing personal trainer credentials, but with educated and certified professionals available, why would anyone choose someone who doesn't have one?
You can start with a general personal trainer course from a trusted institution. Then, try to get a special certification. This will allow you to offer more services and make more money. Here are popular additional certifications to consider: online coaching, nutrition, group exercise, bodybuilding, yoga, senior or youth fitness, corrective exercise, weight management, and performance enhancement.
2. Decide your career: employee or self-employed
When learning about how to be a personal trainer and make money from it, you have to choose and decide whether you want to be employed or self-employed. This is what working as a trainer is, you have two main choices that can lead to a good salary. Before making the choice, think about which one is your earning potential. You can earn good money either way, though.
3. Work for a gym
Compared to freelance trainers, gym trainers do far less marketing and sales. Whether you will be asked to sell to a new client or not, depends on the gym. However, if you want to get more clients and earn more, you have to market yourself, even as a gym employee.
If you're interested in working in the gym, do your research first. You can also find out how much gyms pay their coaches. If they have regular clients coming in, how busy coaches are at the moment, and what their hiring requirements are.
4. Start your own training business
When talking about how to be a personal trainer and make money, you have to know that one of the best things about this career is flexibility. This means you can start your own training business and operate it exactly the way you want. For instance, you can work full time or keep working and training in your spare time.
The main benefit of freelancing or starting a business is that you have complete control over what you set yourself up for and what you make. This, though, requires more work on your part. Everything from budgeting to marketing to follow-up with clients is up to you. There is no company to back down. This can be a huge moneymaker if you know you have the motivation, organization, and work ethic to do it all.
How to Be a Personal Trainer Online
There are many techniques on how to be a personal trainer and make money from it. One of the most popular ones is doing it online. If you want to know how to be a personal trainer without a gym, this way is a perfect option. Besides, being a completely virtual personal trainer is a real thing nowadays. As an online personal trainer, you can coach clients through video conferencing and chat, as well as by providing online content. Even when not directly, you can still help people achieve their fitness goals. Of course, making money this way poses some challenges.
How to Be a Personal Trainer Outside A Gym
As well known, the COVID-19 crisis has put a lot of people out of work, including many fitness professionals. If you're stuck in this situation and want to still make money, here are our recommendations: offer outdoor classes, bring your business online, offer client chats and video conferencing exercises, create training videos to sell online as memberships, create a website, write an e-book to sell online, get new certifications, such as nutrition training, jobs that are easier to do virtually.
How to Be a Personal Trainer Without Certification
It is important to get some sort of nationally accredited personal training certification when learning how to be a personal trainer and make money. However, you may be able to work as an independent contractor, without being affiliated with a gym, or without a certification.
If what you're asking here is whether you have to get a general personal training certification to work in the fitness industry, the answer is technically no, as long as you're fine with not being a fitness trainer or teaching group fitness. If your interest is primarily in marketing your fitness or simply being around people who care about fitness, then there are several different careers you can choose from. From gym attendant, social media influencer, fitness blogger, customer service rep at a yoga studio, front desk worker at the recreation center, fitness model, bodybuilder, and athlete.
How to Be a Personal Trainer for Free
While we're discussing how to be a personal trainer and make money, you can't deny that there are people who are willing to be a trainer for free – can't blame them, their choice! If you're one of these individuals, consider the following steps:
Start working at the gym
Use military benefits
Choose a free personal trainer certification program
Research community education programs
How to Be a Personal Trainer for Seniors
When you're starting as a personal trainer, you will most likely encounter senior clients. Senior clients seek professional trainers to help with their health care. Now, here are the steps you need to know to train your senior clients:
Know what you're teaching and prepare everything you need
Assess client's fitness level before training
Guide them every step
Keep the range of motion low
Train them to improve function
Realize their level of exertion