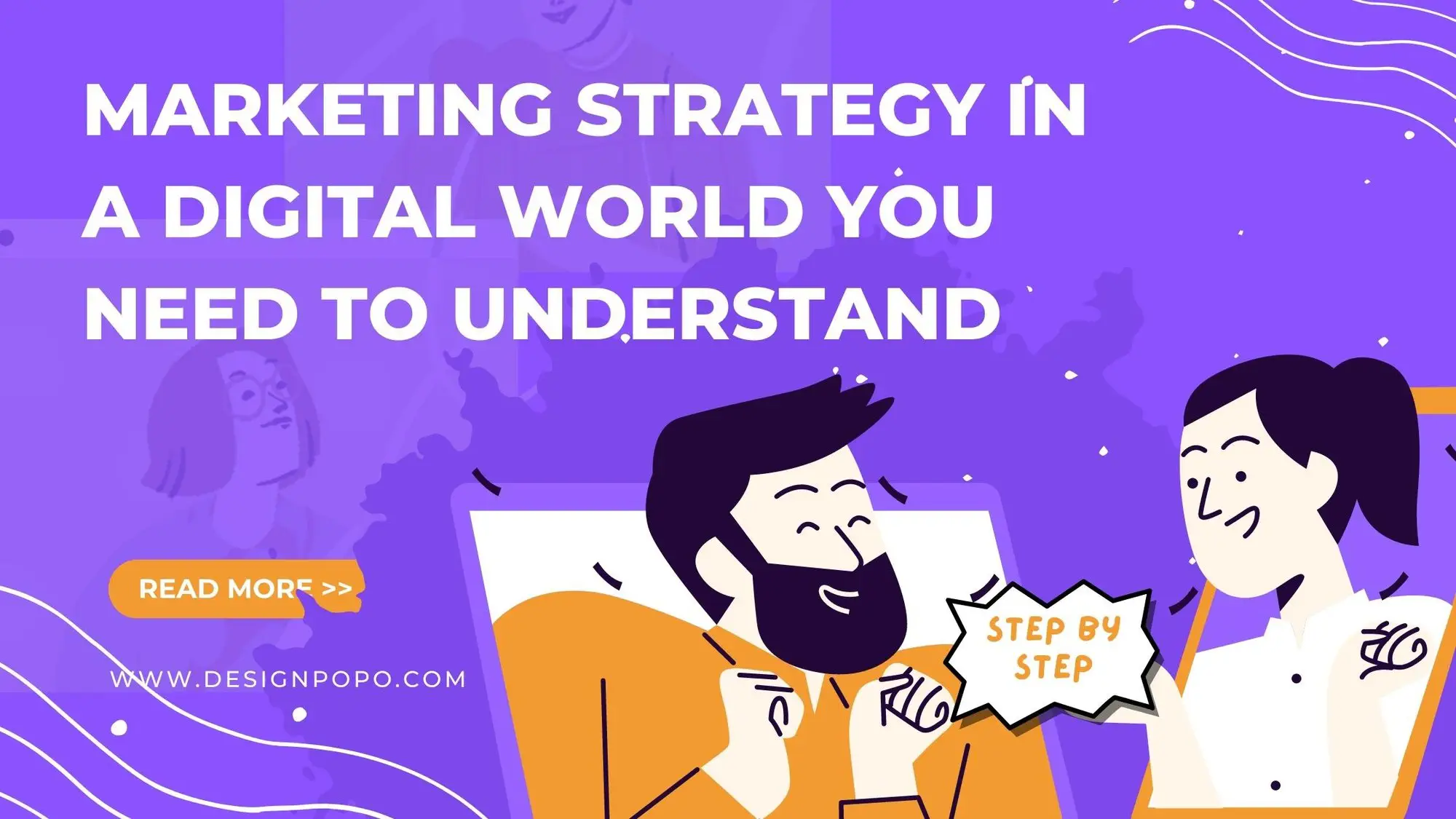 Marketing strategy in a digital world can be wild and complicated. Yet, you cannot skip the digital marketing strategy since it can help you attract more customers. To utilize the digital world properly for your business success, you need to follow these steps of digital marketing strategy.
Understand the Motive Behind Marketing Strategy
First, you need to understand the main purpose of the marketing strategy. This understanding is super important, especially if you are a beginner in this field. The main marketing strategy might be getting leads or promoting brand awareness. Segmenting them out is necessary, for sure. Yet, it is also important to ensure that both objectives work together to make the most use of digital marketing.
Pay Attention to the Customer's Needs
What does it take to be a good marketer in the digital world? You can be a good marketer if you take your customer as your partner. It means that you must consider solving the users' problems before taking action. The customers need to be kept as the focus of your decisions. This way, your business can be user-centric. Of course, it will also be able to improve the user experience. Creating campaigns that resonate with the customers' emotions can increase the graph because you can engage and emotionally connect with your customers.
In-house SEO
SEO might be a long-term goal in digital marketing. Nevertheless, this option cannot be skipped because this marketing strategy is cost-effective. It is useful for generating brand awareness and collecting organic customers. You might think spending a lot of time on SEO might be boring if you are a new marketer. However, many marketers found that this step can grow the business with time. SEO must be included in the in-house digital marketing strategy, after all.
Prioritize Different Marketing Channels
There is no doubt that the world has been digitized. Many people spend most of their time online, and a digital marketer must not miss this opportunity. Of course, marketers will find it beneficial because they can try various marketing channels and optimize them. Some campaigns can work well on a specific social media platform, while others will be great for different platforms. Yet, you must not forget that email marketing is still the most effective marketing strategy channel. One thing is for sure; you can find various ways to connect with your audience because the main purpose of digital marketing is to connect and engage with your target audience.
Digital Marketing Strategies Segmentation Based on the Urgency
A digital marketer often has to work on various marketing projects. They can be social media marketing, search engine optimization, or pay-per-click. Handling them all can be pretty overwhelming. Managing time effectively is crucial to getting the optimum result of digital marketing. The best marketing strategy in a digital world needs you to segment the projects based on urgency in different circumstances. You can use tools to help you manage your time. How can you find the right strategy to be implemented? The right decision can be made by understanding the short-term and long-term goals.
Social Media Strategy
People are very familiar with social media. They choose to hang around on the internet to get social. Some of them can be your prospective audience. That is why you must not miss the opportunity to communicate properly with your target audience on social media. You need to use social media strategy that can help you engage with people. By building relationships with your audiences, you can get more sales. Yes, you need the right social media strategy to be successful with your digital campaign. You can help your business grow with social media.
Data Monitoring
Digital marketing can offer you the biggest advantage since you can monitor your business. You have to take several steps to do your business, and digital marketing will give you complete information about the performance of those business steps. When you find steps that do not show expected performance, you can optimize them. You can monitor the channel's success when you use various channels for your digital marketing strategy. You can also take the needed steps to be successful with those channels.
Value Delivery to the Audience
You want to make sure that your business is different from your competitors. There is no doubt that you have to deal with fierce competition in the digital world. Everyone wants to reach the target audience. If you want to be noticed by your audience, you need to tell them your values. It is the only way to make your audience remember and select you. It will be hard to get your target audience if you cannot show your difference from your competitor. That is why you must not forget to research your market and competitors. You need to understand their values to create your unique value.
Mobile First
Nowadays, people cannot be separated from their mobile phones, which might be why more traffic to a website can be found from mobile phones instead of desktops. You cannot ignore this fact because you have to market to your audience that prefers using mobile phones for buying things. In this circumstance, you must improve the mobile phone user experience. You must pay attention to the website's responsiveness when opening the mobile view, the speed, design, layout, and other factors to optimize the mobile user experience. Make successful email campaigns if you optimize them for mobile phones.
In making channels talking about users' experiences in the digital world, you have to ensure that your audience can communicate with you easily on your website. Your website must also help them understand the product and service easily. Easiness of buying the products on the website is also crucial. You have to ensure that your customers can reach you easily and quickly. Do not forget to link your social media ad to your website. A call to action is also essential in the marketing strategy in a digital world.