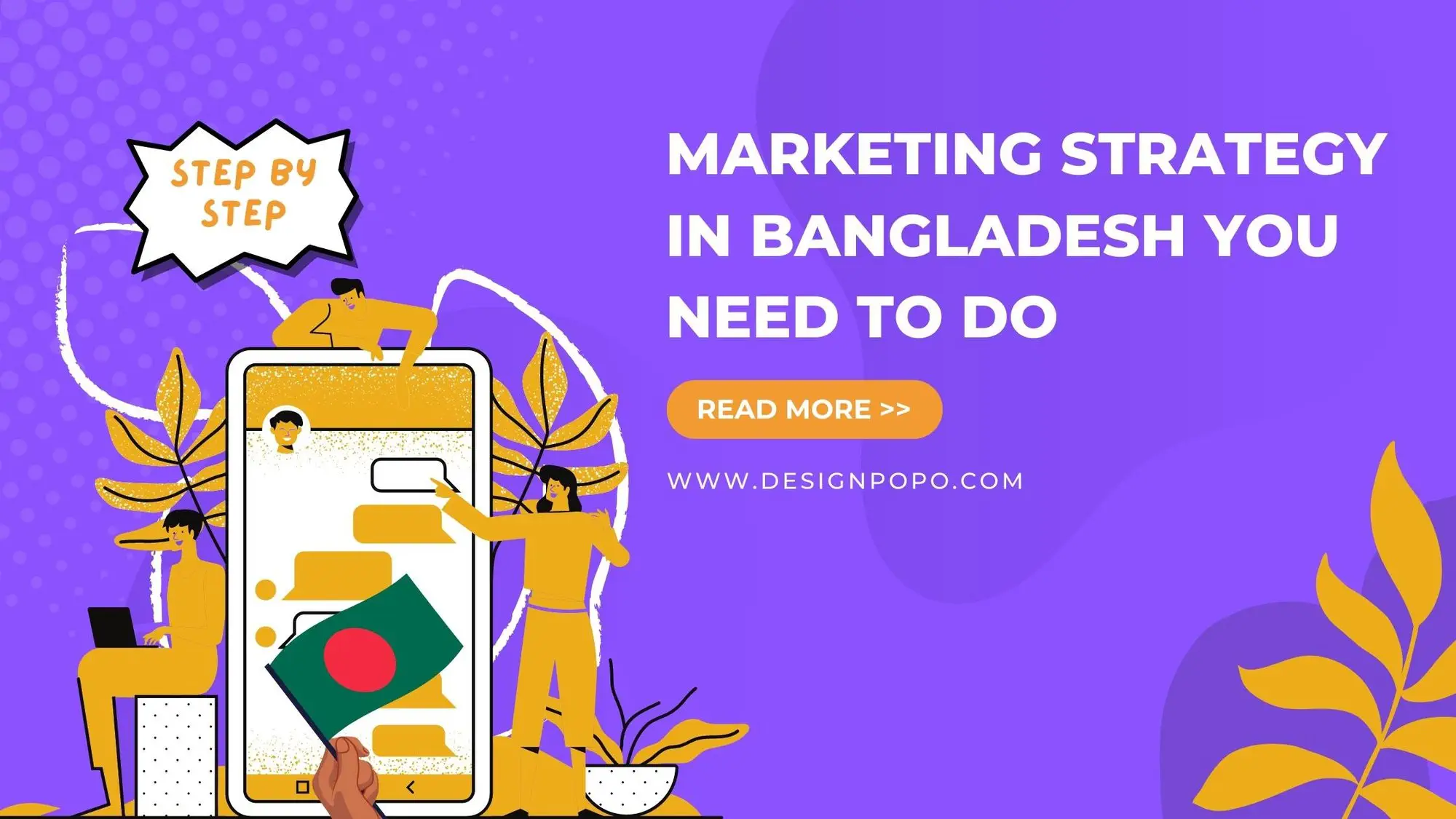 Marketing strategy in Bangladesh – The marketing world is dynamic and constantly evolving. For example, digital marketing evolves around technological and social trends. Before launching your products or services, you need to have mature marketing planning. You can maximize effort and budget with the right marketing tools. And actually, get profits. Here are ten steps to marketing strategy in Bangladesh.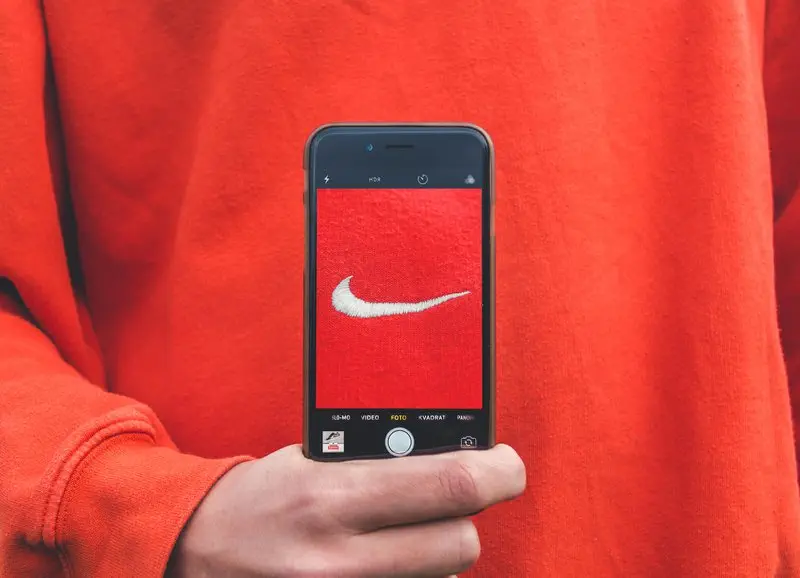 1) Define Your Brand
Establishing your brand's fundamental values is vital. With this, you can show the clients that your products or services are consistent with customer value. Defining your brand can also help you find the right market to sell your products or services. This step will also provide insights into competitors in the same sector.
To define your brand, you must know what you want to sell and how you want to sell it. You can use a formal or informal approach, according to your brand. Make sure it's memorable with a combination of good visuals or quotes.
2) Identify Market Psychology
The second step in marketing strategy in Bangladesh is identifying market psychology. Why do you need to do this? Because you needed customers to relate with you. You need to know about their expectations and pain points. Your products or services are made to solve their problems. Most brands fail not because their products are awful. But because they failed to connect with the customers' needs.
Some factors you need to pay attention to are:
Financials
Ask this question before continuing your production: does your product cost-effective? Does it help them save money?
Convenience
You also need to know if your product is easy to access and will not take customers' time in the day. In other words, if your product is convenient enough for them to buy it.
3) Identify Market Competition
The next step is to create a competitive analysis. This is a crucial step for your marketing strategy plan. Find out about the company that sells the same products or services. But don't stop there. Find customers' reviews online or in online forums. If you are confident, look at their social media content, and analyze their strength. You also can compare your Strengths, Weaknesses, Opportunities, and Threats (SWOT) to theirs.
After that, you can categorize your competitors. Primary, Secondary, or Tertiary competitors. This way, you can focus on your analysis. You can also analyze their website traffic or positioning. What kind of content do they create to attract customers?
4) Create Proposition
By this step, you already have a hold of the basic information. Next, you need to deliver the story about your brand. In this step, you are required to take a business decision. Create a stellar proposition about your products and services. Deliver it to whom you want as a customer. Customers' opinions can determine the continuity of your product. So make sure you get all hands on deck in this step. You can also do a sample marketing plan with this proposition.
5) Identify Target Audition
Again, customers' opinions are a pivotal element for your new brand. Identify the right target audience. And be specific. You might want to create a product persona. To help you understand your customers' needs.
You can ask these questions about your persona:
Who are they? And what are their problems?
Do your products or services help them solve said problems?
What are their expectations about your products or services?
How would you help them?
How are you going to reach them?
6) Identify Potential Partners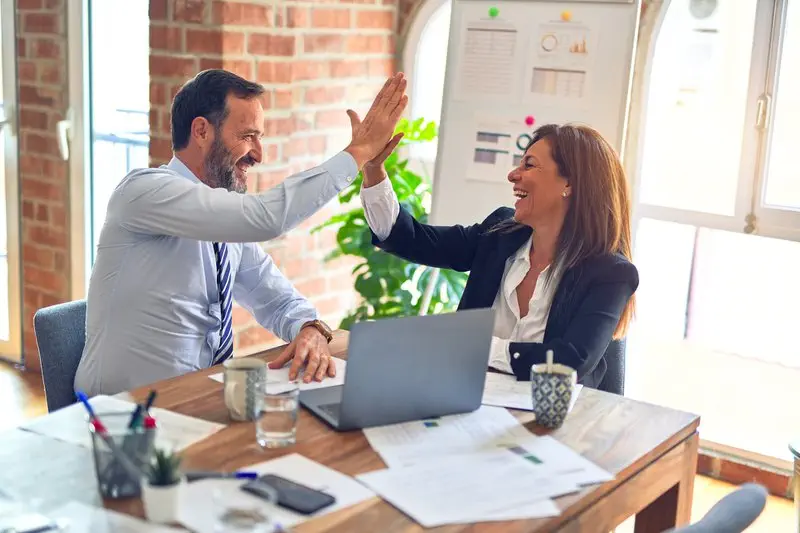 This next step will help you answer the last question from the previous step. Finding possible partners or even collaborators is essential to attract your ideal customers. This can be online forums or social media discourse.
Before putting your inbound marketing plan into action, you need to identify potential partners. This step can offer you more diverse access. And in some cases, you can get a 10 times bigger impact. This step could be accomplished through industry events or online conferences.
7) Choose Your Brand's Messaging
Make sure you include your brand's value when making the brand's messaging. This step can also be supported by giving eye-catching visuals like product photos or photo and video reviews. In this step, your storytelling abilities are tested. How do you choose to approach your customers?
8) Choose Your Marketing Channel
Now that you have defined your brands, you must choose the platform to continue your marketing plan. Each channel will bring you different outcomes according to your approach. You will need to tailor your marketing channel to your products or services.
For visual-based products, you can use Instagram, TikTok, and Pinterest. For Business-to-business, you can use LinkedIn and Instagram. You just take what you think is best based on your brand analysis.
If you have more budget, you can also use paid advertising. Social media is a good place to advertise your products or services. Other than that, you can also use influencer marketing. This is a great way to spread the news about your products and gain more customers with the help of influencers. But you also have to be careful when choosing influencers to work with. Choose the one with a good engagement number and interest aligned with your brand.
9) Create Channel Strategy and Budget
While creating your channel strategy and budget, ensure you know your business goals. You also need to do market research. How big is your market, how is the growth, and the social trends? At this point, you already have everything you need to launch your products. You need to focus on tactical management, including content and creative testing.
10) Analyze Your Results
The last step will be analyzing your results. This will require more testing and surveys. Gather as much data to monitor your brand engagement and growth. No marketing strategy is perfect at the first strike. So you might need to make some adjustments here and there after launching. This will allow your brand to grow with time and trends.
That would be 10 steps to do marketing strategy in Bangladesh. With mature planning, your brand will be guaranteed success.