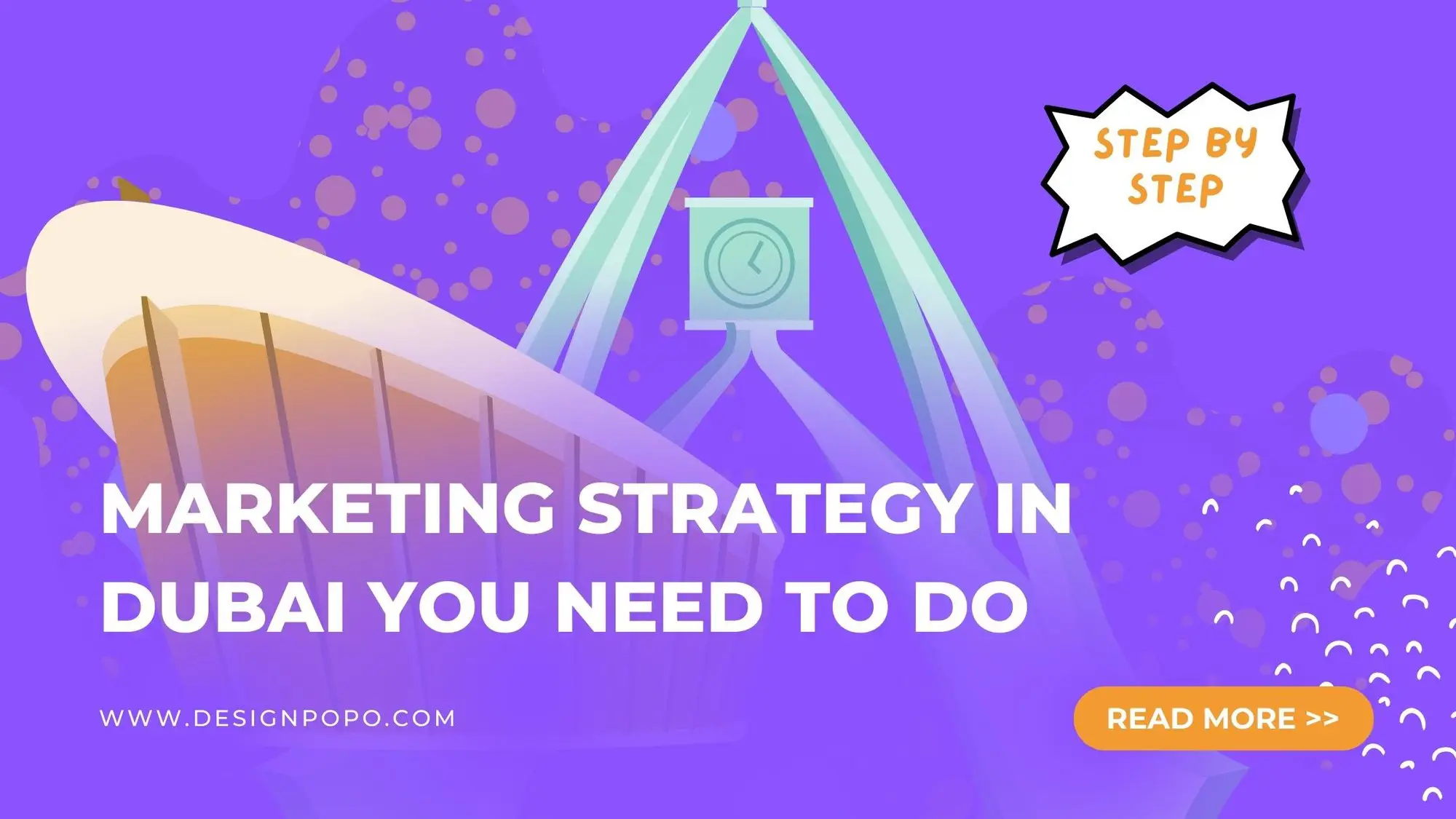 Marketing strategy in Dubai – Dubai is one of the finest places for you to have a business. This city has been the business hub of the Middle-east for many years, which is why it has seen many businesses coming and going.
You will find as many as 10,455 commercial licenses based on Dubai's Business Registration and Licensing. This city even records approximately 1,743 business licenses per month, which is impressive. Among these licenses, you will find as many as 73% trade licenses, 1.7% tourism licenses, and 1.9% industrial licenses.
As you can see, based on data, Dubai has one of the strongest economies you will see in the world. Unfortunately, you will also see thousands of businesses that boomed at first but closed down eventually. And if you are trying to open up a business, you have to question why something like that could happen.
Since the economy is very strong in Dubai, you can bet that the surviving businesses in that city have excellent strategies. And if you want your business to experience the same thing, you need to know the strategies they use to survive in the cruel business industry.
To help you improve your business, you might want to learn a thing or two from the successful business you can find in Dubai. And luckily for you, we will tell you some tips and tricks they have been using for years. Here are some things you need to do to have a successful business.
Build an Appealing Website
Since everything is digitalized, you can no longer rely on printed media to advertise your business. An appealing website is one of the most crucial things your company needs. A website will help potential clients discover your business and what you are about.
No matter what marketing strategies you plan to use in the future, having a website is a must. With the help of a website, your potential clients can check your credibility. You will also be able to describe what you can offer without much work.
Utilize Content Marketing
Another thing that businesses often do in Dubai is content marketing. Content marketing is a very effective marketing strategy that will help you promote your business. Why? Well, simply because people can easily consume content nowadays.
Content marketing allows you to share relevant information about your business with potential clients. That way, people can understand what you can provide for them easily. You will be able to promote your business while increasing your visibility, which is why it is a great marketing strategy in Dubai.
Search Engine Optimization
Besides content marketing, you should also utilize Search Engine Optimization (SEO). SEO is a marketing method that allows you to increase your website exposure. With SEO, you can ensure that your website shows on the first page of a search result.
Nowadays, people search for everything on a search engine such as Google. And they usually click on the first few websites that appear on the first search result page. By ensuring that your website appears on the first search result page, you will increase your chances of getting organic traffic on your website.
If more people visit your website, you can gain more potential clients. That way, you will be able to improve your sales. As you may already know, sales are one of the things that will ensure the growth of your business.
Social Media Marketing
Besides SEO, social media marketing is also a great type of digital marketing strategy you should use. People will spend hours on any social media account they have. By reaching out to more people through social media, you can increase the number of potential clients.
Social media can help you reach a massive audience in a short time. However, you need to remember to handle your social media accounts effectively. By sharing a simple image or video about your business, you can bring more potential customers to your doors.
Display Advertising
Another digital marketing strategy you should use is to utilize Display Advertising. Display Advertising will help you show your business's advertisement to many people. Even if they are not looking for the type of product or service you offer, you will be able to use Display Advertising to show your ad.
You can use the Display Advertising strategy on many platforms, such as Google Ads. You can display your products and services on many different websites with the help of Google Ads. That way, the visitors of those websites can end up going to your website.
Email Marketing
The last thing you need to utilize is email marketing. Email marketing is one of the most effective marketing methods to reach out to customers personally. You can see how effective this marketing strategy is, which is why many businesses have used it for years.
By utilizing email marketing, you can build a database for your potential clients. Besides that, you will also be able to inform them directly of the products and services you provide. However, keep in mind that you should not spam emails to your customers since it can be annoying to them.
Final Thoughts
Dubai is a big city with a very growing economy. This is all thanks to the many successful businesses you can find in the city. If you want your business to become as successful as businesses in Dubai, you need to use the marketing strategies that we have mentioned above. That is all you need to know about the marketing strategy in Dubai.