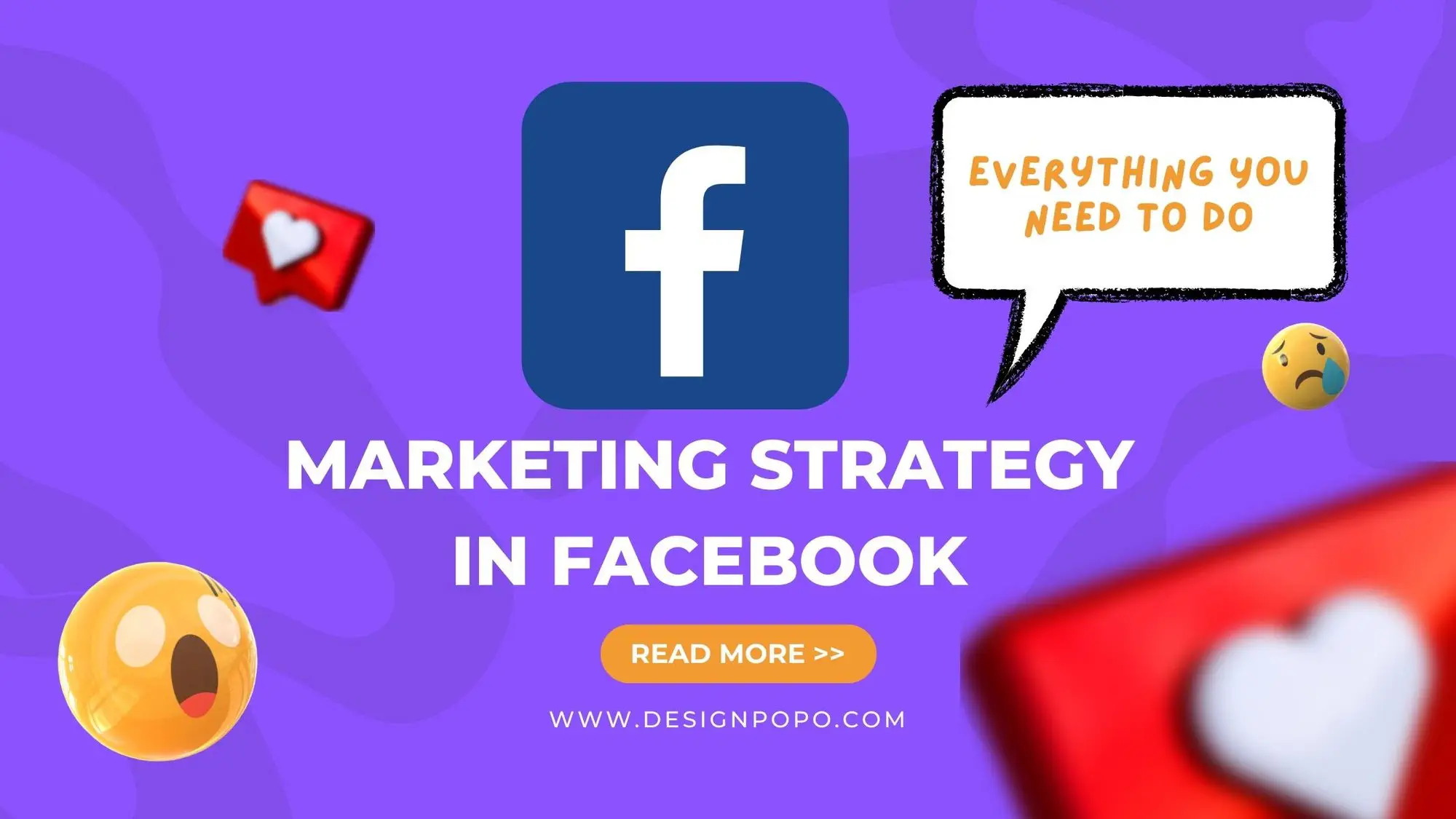 Marketing strategy on Facebook is a crucial thing you should know if you want to promote and maintain your products and services on Facebook. The more effective your marketing strategy, the higher your brand awareness and customer interaction. The information below will guide you to understanding marketing strategy and how to maximise its use on Facebook.
What is the Marketing Strategy of Facebook?
Marketing strategy on Facebook is that strategy business owners or brands use to aware and get loyal target audiences. Facebook offers several marketing tools business owners can use, such as advertising filters.
Advertising filters have several features that help you to get the specific target market you need based on their income, interest, behaviour, and many more. This tool will trigger your target market to learn more about your products and services.
The highest goal is to make them buy your products and services. There is also a tool that helps you to build a community to have a strong relationship with your target audience.
How to Effectively Apply Marketing Strategy on Facebook?
Marketing strategy on Facebook is more than just using a hard-selling method. Facebook guides brands to focus more on creating content with powerful storytelling and creative ideas. Brands can apply some strategies below when promoting via Facebook.
Posting Informative and Entertaining Content
Instead of directly promoting your products and services, you should post informative and entertaining content. This strategy is effective enough to get the highest engagement than hard selling. This strategy will be more powerful if you focus on content that can solve your target audience's problems, motivate them, or make them laugh or happy.
Using Captivating Images or Videos
Posting text content on Facebook is not powerful enough to gain people's attention unless you have great storytelling skills. Because of that, you should add your text content with captivating images or videos.
This marketing strategy triggers Facebook users to scan your content longer than just reading a text. The longer they scan your posting, the higher the engagement you get. The impact is also greater because they may share your content with their friends if it is informative and entertaining enough.
Communicate with Your Target Audience
Communicating is another marketing strategy that some brands forget when promoting online on Facebook. Communicating with your target market on Facebook is by replying to their comments.
It is a simple marketing strategy, but it has a great impact because people think your page or account is more human. Brands that love to reply to their fans seem to have stronger bonding.
What are the Roles of Facebook Advertising on Marketing Strategy in Facebook?
The strategies above are useful for attracting the target market organically. For a better result, brands should combine it with Facebook advertising. In this marketing strategy, you should spend money to use the Facebook advertising tool.
As the reciprocal, Facebook supports you with more powerful tools and features that help you to reach a bigger target audience that you can't reach with manual techniques. The features allow you to specify the ads based on income, interest, location, gender, and many more. Facebook users who meet the classification will see your ads when using Facebook.
What are The Benefits of Using Facebook Ads as a Marketing Strategy on Facebook?
So, what can you expect after using Facebook ads as a marketing strategy on Facebook? Indeed, you will get more benefits than just manually promoting your products and services.
Increase Online Sales
Based on the report, some brands can increase their sales by over 50 percent after applying Facebook ads. Thanks to the shop now button feature on this facility. This button directs your traffic to visit your website or order page.
Increase Online Booking
Marketing strategy in Facebook using Facebook ads is not only powerful for selling products but also services. For example, one of the spa centres in the U.S. gets three times more booking lists than when promoting their business manually. A feature that can help to identify their clients is effective enough to know the types of content they should post.
Increase the Conversion Rate
Facebook ads also support its users with a click to messenger button. Some brands explain that this feature is effective enough to get more customer messages. It also increases the conversion rate three times higher.
This feature is not only helping business owners but also their customers to get a more comfortable shopping experience. As a business owner, you can also use this feature to better connect with your target audience—the closer your relationship with your customers, the stronger your bond. At a certain point, they will become your loyal customers.
Attract More People to Come to the Store
Facebook advertising is powerful not only for big and popular brands but also for start-up businesses. This tool will direct people to come to the store. According to the users, this tool increases the number of people who come to their stores by 30 to 40 percent more than before.
It means that Facebook helps to introduce your new business to people, especially your target audience. Slowly but surely, you will get more benefits from Facebook advertising if using it consistently and with the right marketing strategies.
Conclusion
Promoting products and services on Facebook is easy to do. Indeed, posting your products and services is not enough if you want to get more customers or sales. Facebook gives you an option to use Facebook advertising.
This tool provides specific information you need to gain more target audiences you can't do with a manual marketing strategy. It offers many benefits for business owners, including increasing sales, booking lists, visitors, and many more.
Combining organic and advertising marketing strategies will lead you to an unexpected result. The benefits of using Facebook advertising as one of the marketing strategies explain that it significantly helps business owners. This information answers those asking about the effective and powerful marketing strategy on Facebook.