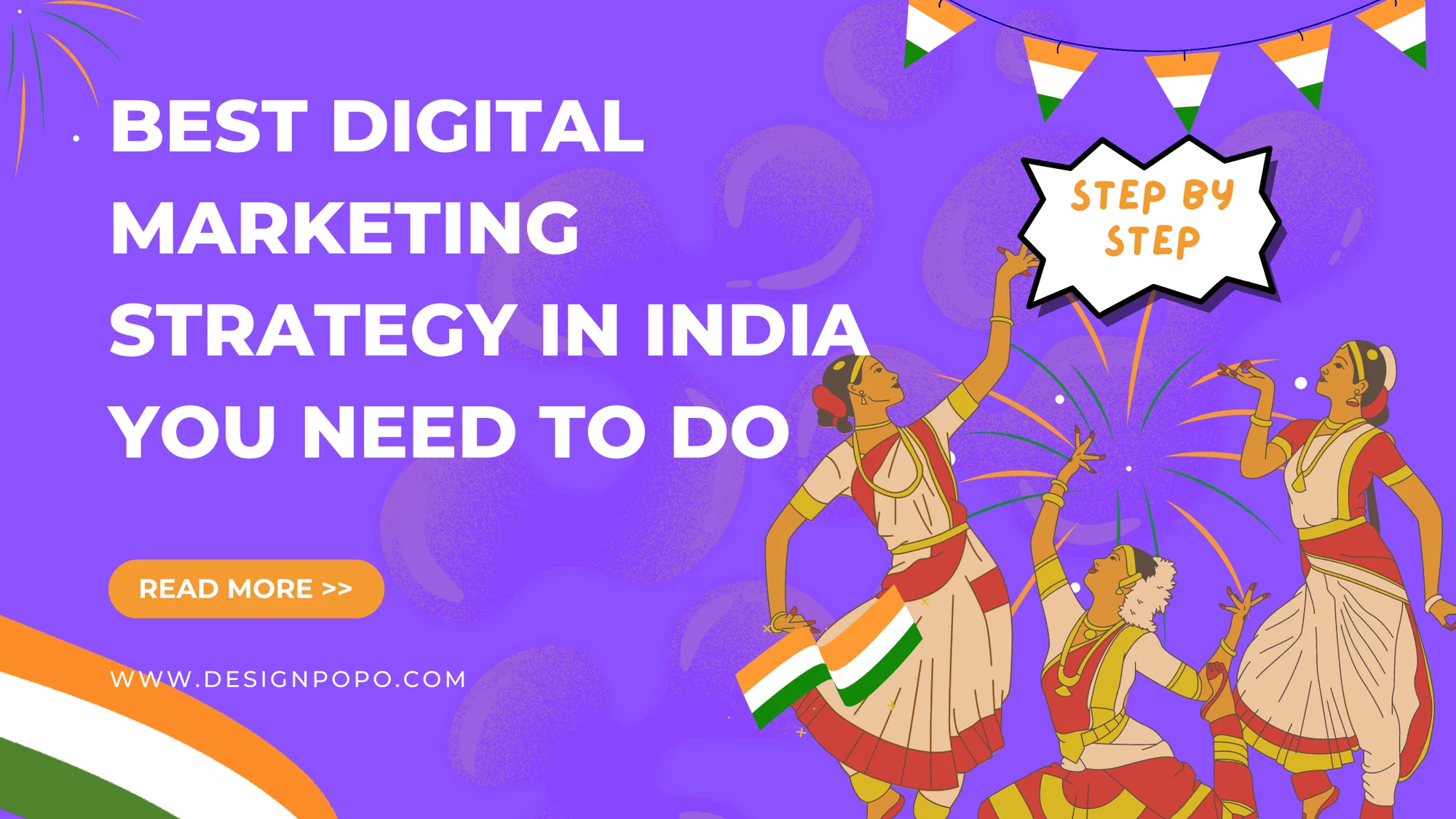 Best digital marketing strategy in India – What is the best digital marketing strategy in India? This question might pop up when planning to start a business or open a company branch in India. That is a good question. India, one of the world's biggest product markets, holds huge potential for any business. If you can use that with proper strategy, you get more profit. Here, we have everything you should know about digital marketing strategy in India.
About Digital Marketing in India
Digital marketing in India could be said to be in the peak position today. Many companies also have implemented online technology into their business system. Then, the pandemic two years ago also makes many people spend more on the digital world, improving the exposure and neediness of the internet.
Because of that development, the digital marketing industry in India has grown to a much higher level than decades ago. You can easily find everything about digital marketing in India's business world, from Search Engine Optimization (SEO) to Search Engine Marketing (SEM). Furthermore, the application of this online technology also greatly impacts many businesses in India.
One of the best examples of this impact is the promotion of TVS ZEST 110. The manufacturer of that scooter used YouTube to create a unique movie series called Himalayan Highs. It takes a year to release three seasons of this unique digital marketing media. Then, this scooter became one of the most sold scooters in India. That is how powerful digital marketing affects the result in India.
Why is Digital Marketing Strategy in India Important?
The proof has already there. You know how impactful a well-planned digital marketing strategy is for your business in India. Here, we also have several things you need to know about why you should create and choose the best digital marketing strategy for your business.
You Know Your Business Direction
Without a digital marketing strategy, you don't know which direction your business will grow. The strategy helps you find that direction. Thus, you can focus your resources on that to get a much better result.
Finding the Online Audience and Market Share
Creating a digital marketing strategy lets you know which audience matches your product or service. then, you also find out more about the available market share. With proper strategy, you can get most of those shares.
Better Competitiveness
Today, all companies in India use digital marketing. You also need to do the same and create a better strategy to have a strong weapon you can use in the business competition in the same field.
Improving Your Brand Value
Having a good amount of online exposure also can increase your brand value. It creates a higher brand appeal that attracts more people to see at least what kind of product you have. The customer culture in India is full of curiosity. Therefore, if you can create a good image using India's best digital marketing strategy, you will get many potential customers to try your product or service.
Increasing the Conversion Rate
Once you get many people attracted by your product, they will try it more. More people trying your product have a higher chance of becoming your customer. This is the method to increase your product or service conversion rate.
Efficient Usage of Money
The best digital marketing strategy means always trying to create something new, an innovation or a breakthrough. Therefore, the marketing budget you need might be much lower, thanks to this strategy. Now, you can save more funds to use for other aspects of your business.
Optimize Your Business Practice
The digital marketing strategy also creates the best and most effective way to send the message to your customer. Thus, it optimizes your marketing campaign. Once you have reached this goal, it will also affect your business. The most noticeable change would be how you run your business. It will be more optimized, which gives you many benefits, such as saving more budget, resources, and time.
How to Create the Best Digital Marketing Strategy in India?
So, are you interested in the method of creating the best digital marketing strategy you can apply to your business in India? Here, we have a step-by-step guide that you can follow to ensure you will get a satisfying result for your marketing campaign.
Market Research 
Research the market you want to enter in India. That will help you know more about the audience demographic and characteristics, plus the competitor.
Create the Plan 
Based on the information/data you get from the first step, create a plan that matches the data, also capable of handling the competition against other companies in the same market/field.
Choose the Platform 
After you have finished the plan for a digital marketing campaign, the next step is choosing the online platform. India is the biggest user of Instagram, Facebook, and Telegram. So, you can focus on creating a digital marketing campaign that fits those online platforms.
Create the Content 
Now, create content that matches the platform. Make sure you create interesting content. Hiring a professional is not wrong in this stop to ensure you get the best content for promoting your brand.
Manage the Campaign
Digital marketing is a continuous campaign. Therefore, you should keep managing it and update it with fresh and more interesting content to keep the public interested in your product.
Provide the Best Customer Service 
Ensure you have the best customer service that treats your customer well and provides all solutions they need.
Conclusion
When you want to start or run a business in India, you should follow what we have explained in this article. This article might only cover the basics of digital marketing in India. But, we believe those basics are necessary to create the best digital marketing strategy in India that brings your business to a successful goal.