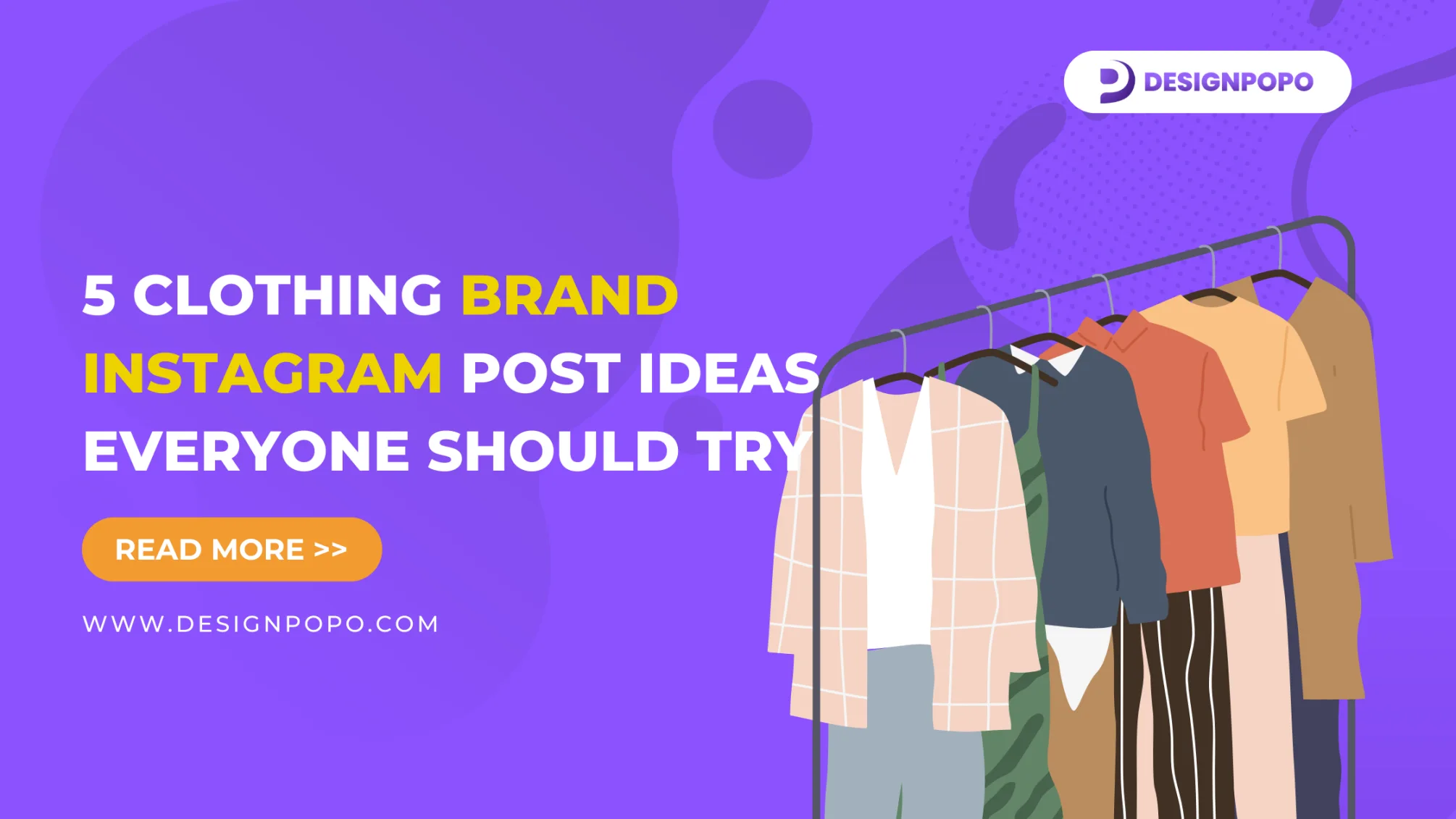 Clothing brand Instagram post ideas – When it comes to marketing for a clothing brand company, there's no better place than Instagram. Aesthetics and fashion just go hand-in-hand on this platform.
But still, doing so is not as easy especially if you aren't familiar with the platform just yet. What kind of posts do people like? Well, here are some clothing brand Instagram post ideas that'll make your Instagram marketing much easier.
Read More : How to Make Money with WordPress in 48 Hours Step-by-Step
5 Clothing Brand Instagram Post Ideas
1. Showcases of your products
The most obvious clothing brand Instagram post ideas is of course taking pictures of your products. Simply take pictures of your clothes and post them on Instagram. In fact, this can be your basic strategy if you're just starting out with a clothing brand.
But make sure to choose the most appealing ones. These should be the products that are in high demand and that people would want to purchase.
You can also try taking "what's in my bag?" type of posts. Just put your clothes on a model or on a mannequin, and you have a great post.
2. Behind the Scenes Sneak Peek
If you're already in the clothing business, you probably have some production facilities. This is a great chance for you to take some behind-the-scenes photos or videos and post them on Instagram.
Such posts will give your followers a deeper look into how your company operates. It's like an inside look at your company. You can show your employees working, designs being processed, and even the materials used.
Behind-the-scenes posts are great clothing brand Instagram post ideas as they function as a way to show people that you're more than just a clothing brand. It shows that you have a story to tell and a personality to showcase.
Read More : Marketing Strategy on Facebook: Everything You Need to Do
3. Frequently Asked Questions
Now, this is a great way to engage with your followers. Take advantage of the fact that you have tons of followers and ask them questions about your brand or about the clothing industry in general.
You can start the post with the following line: "We're always open to answering questions from our followers! If you have any questions about our brand or our products, leave a comment below!"
Just make sure that the questions you ask are relevant to your brand so that people will actually leave comments.
You can even choose a few followers and give them the chance to ask you a question. This is a great way to interact with your followers and make them feel part of your brand.
4. Throwback Tuesday
This is a very common clothing marketing strategy. It's like a flashback of your brand's journey. Every Tuesday, take a photo of one of your products or a photo of your staff. Then, write something about your brand's past. This is considered one of the great clothing brand Instagram post ideas because you don't have to come up with new content every day.
You can just repost some of your old posts. However, make sure that you update them a little and make them relevant to your current post.
This is a great way to engage with your followers. It gives your followers a look at your brand's history and also feel like they're part of an exclusive club.
5. Giveaway or Limited Time Offers
Another clothing brand Instagram post ideas you could employ is to do giveaways or limited-time offers and discounts.
You can do a giveaway for your products or even for a chance to meet the company's team or attend a fashion show. You can host such events either on your Instagram or on your website or blog.
This will not only serve as content for your followers, but it'll also reward them for being loyal customers. It'll also encourage other customers that aren't following you on Instagram to start following you thanks to the lure of giveaways.
Conclusion
Those are some of the clothing brand Instagram post ideas that you can try. It's important to know that all of these are not always applicable to every brand. It all depends on your products and your followers' preferences. These are just basic ideas that you can use to engage with your followers.
Read More : 6 Steps Become an Influencer and Gain Your Money from Here!
However, if you want to take your Instagram marketing to the next level, you can try integrating these clothing brand Instagram post ideas with other platforms and/or channels.
That way, you can make your marketing more cohesive and engaging. Remember, Instagram is a visual platform. You need to make sure that your posts are attractive and that they get your followers interested in your products.