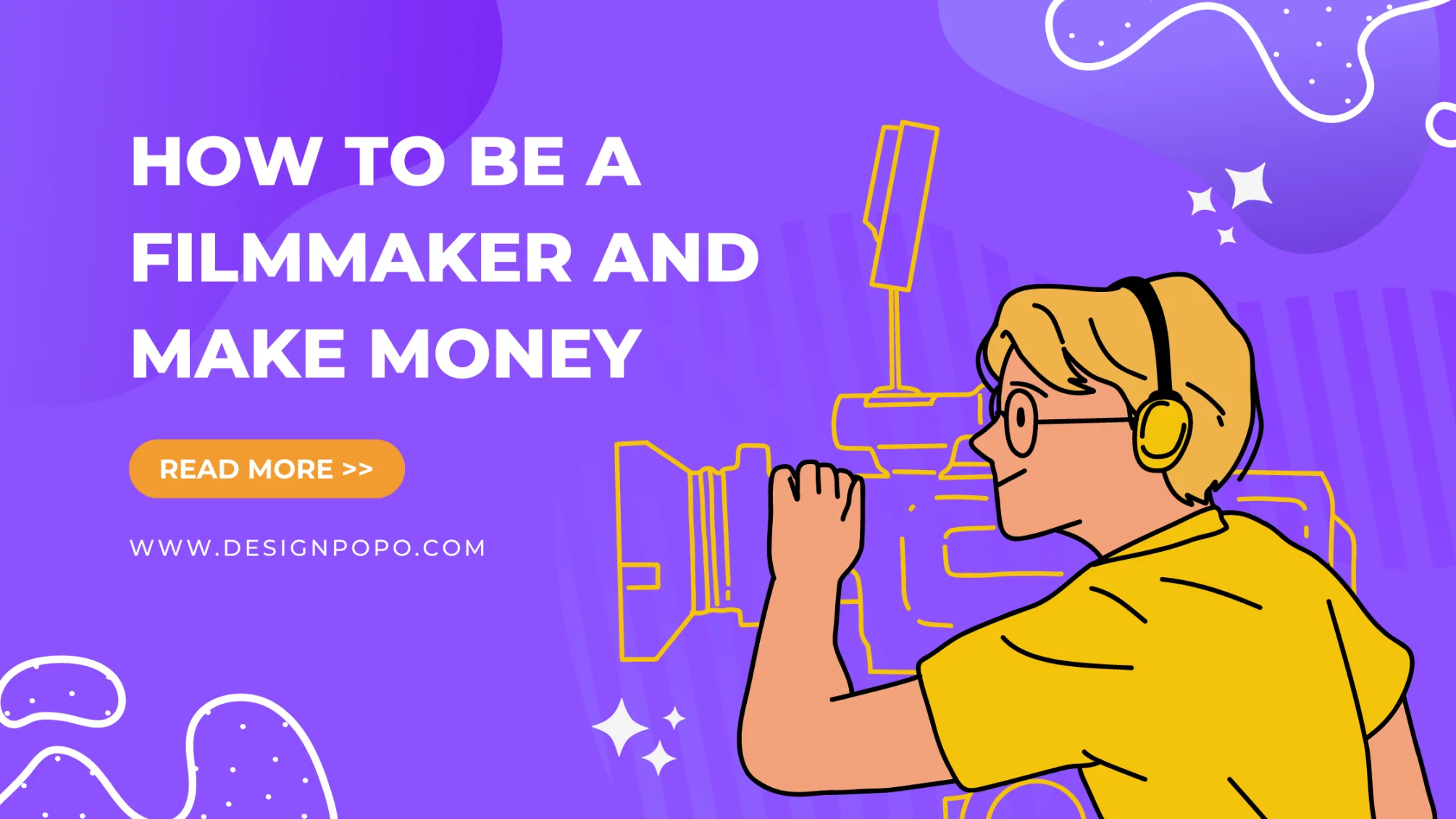 Be a beginner filmmaker – is a profession that is desired by many people today. We have seen a lot of good-quality movies from newcomers to this industry. Apart from the easy distribution of films today through online platforms such as YouTube, entering the film industry is also a promising prospect if practiced properly. Here are some steps you need to take if you're interested in how to be a Filmmaker and make money from doing it.
First, Get to Know the Basics Be a Beginner Filmmaker
Be a beginner filmmaker is not an easy and simple job. It takes patience, hard work, and dedication to produce good quality movies, especially if you aspire to be a full-time filmmaker someday. As a filmmaker, you have a responsibility in three phases during the filmmaking process: Pre-Production, Production, and Post-Production.
In the Pre-Production phase, your job is to prepare the whole plan of the movie, including the script, casting of actors and actresses, location, tone of the film, budget preparation, etc. Moving to the Production phase, you are responsible to look out at the production in the film set. You will need to direct the actors/actress to make sure they give out the best performances and also direct the camera to get the right angles or shots. The Post-Production phase is where everything in the film set has finished and needs to be finalized, like editing the scene and the audio. The filmmaker and other members of the team will work together to make the best possible outcome of the visualization of the movie. You will be involved to make sure that the film turns out to be what you have originally planned in the Pre-Production phase.
Second, Observe and Analyze Existing Movies.
If you are serious about how to be a beginner filmmaker and make money from it, you need to go deeper into it by watching a lot of movies and try to analyze them critically. As a starter, pick your favorite movies and focus on the details beyond the story. Pay attention to the angles, the shots, how the actors/actresses perform, etc.
Third, Find and Build a Good Team
The next step of beginner a filmmaker is to find a good team and build chemistry with the members. You can't produce a movie alone, you need help from other people to actualize it. Don't just randomly pick some people to work with, find people who are also enthusiasts in filmmaking and have the same visions as you. The outcome of your work depends on the dedication and skills that you all put into the process.
Fourth, Prepare the Equipment
Be a beginner filmmaker, don't have to own extravagant equipment. Ensure you have a camera, tripod, lighting, audio recorder, microphone, and software editing. If you have enough budget to afford a high-resolution camera with HD quality, you can choose a DSLR or Mirrorless camera. If you're currently on a budget, here's good news: you can use a smartphone camera too!
However, to keep the image steady, you need the other equipment, Tripod. Moreover, don't forget to prepare an audio recorder and microphone too. Last but not least is software editing to finalise your video, you will need to work on software editings such as Final Cut Pro, After Effect, Pinnacle Studio, Sony Vegas Pro, or Adobe Premiere. You will also need sound editing software, like Sound Forge and GarageBand. As a final note regarding the equipment, it's not only owning those tools, but the most important thing is that you have to master how to use the equipment that you will use during the filmmaking process. That's one of the important stuff you need to work on before you're interested in how to be a beginner filmmaker.
Fifth, Write Interesting Script
The story of your film is what makes it alive! Make sure you don't mess up with this one. Be a beginner filmmaker often make mistakes in this step. They ignore research and just randomly write a script based on their imagination. This will harm your work because it might cause character generalizations and plot holes. If you feel like writing is not really your thing, you can work with a movie script writer to produce an interesting story plot.
Sixth, Choose the Right Actor/Actress and Location
The performance of the actor/actress and the location on the set are the important aspects in creating the best visualization of your movie. This should be set in the Pre-Production phase where you are preparing for the script and others as a good steps be a beginner filmmaker.
Last but Not Least, Earn Your Money
Suppose that you already have everything that it takes to be a beginner filmmaker and you successfully make your first movie. Now, questions might pop up in your head, "how do I make money from this masterpiece of mine? How do I get my first filmmaker salary?" Well, even though it's quite hard to instantly make money as a beginner, there are many ways to do that. But a little patience might be needed. You can scanning fee that you earn when someone plays your movie, join the film competition if you win, distribute it on online platforms.